Company vows "aggressive" underwriting remediation in US casualty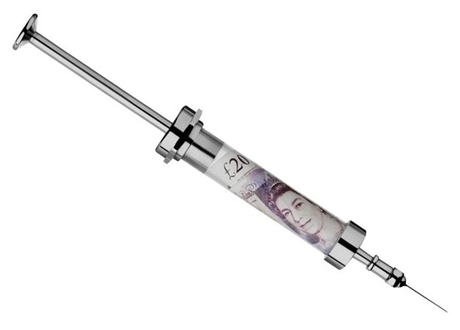 AIG injected $3.6bn (£2.5bn) into its non-life reserves in the fourth quarter of 2015, the insurer revealed in its strategic update today.
The bulk of the total strengthening ­– $2.2bn – was for US and Canada casualty business, and the company has vowed to take "aggressive" action to improve its US casualty underwriting in 2016 and 2017.
Reserve breakdown
The company said 35% of the strengthening is attributable to 2004 and prior accident years, and 41% was for accident years 2011 to 2014.
For the 2004 and prior years, AIG said the need for reserve strengthening was caused in part by "significant deterioration" in certain class action claims, which it said have "complex coverage issues".
The other reason was updates to industry asbestos-related assumptions, which hit AIG's portfolio of run-off business.
For the 2011 to 2014 years, the bulk of the strengthening – $1bn – related to US and Canada casualty business business. Half of this amount relates to updated assumptions of claims informed by AIG's view of the trend for older accident years. The other half is mainly attributable to a higher number of severe losses.
Aggressive action
AIG has vowed to take a series of actions in 2016 and 2017 on its US casualty business. These include stopping writing business in "targeted sub-segments" of underperforming portfolios and "aggressive" underwriting remediation, including revisiting rates, terms and conditions in underperforming portfolios.