Personal lines combined ratio was 0.5 points higher than forecast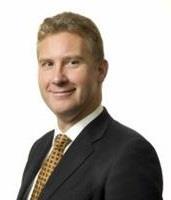 The competitive environment in UK commercial lines is "getting worse" according to Allianz UK chief executive Jon Dye.
Allianz UK revealed in its nine-month 2014 results this morning that its commercial combined ratio had improved by 2.8 percentage points in the first nine months of 2014 to 94.2% and that the division had grown its gross written premium by 5.5% to £805.1m.
But Dye indicated the better results were not caused by improving commercial market conditions.
Speaking to journalists following the release of the results, Dye said: "If anything I would say it is getting worse.
"It is very competitive and it is really testament to the skills of our underwriters and our whole commercial team that we are able to drive that level of growth and that level of profitability in what is still a very difficult market."
Dye said all areas of Allianz's commercial book had shown improvement, including liability, where many insurers are still struggling.
Several of Allianz's peers have had to strengthen reserves because of a rise in noise-induced hearing loss claims.
Dye said Allianz is insulated from the trend to an extent. He said: "In many ways we are not as exposed as some of our competitors because we don't have a huge legacy book of employers' liability. That gives us a little bit of protection and we are certainly not needing to add to our reserves to cover that right now."
Worse than forecast
While Allianz's commercial underwriting performance improved, personal lines deteriorated. The division's combined ratio was 5.7 points worse at 100.2%.
Although Allianz expected the ratio to deteriorate because of increased spending on IT and building its brand in personal lines, Dye said the reported ratio was 0.5 points worse than forecast.
But he added: "Bearing in mind the weather in the first quarter, that's completely within our understanding."
Dye said that the company still planned for a 0.5 point improvement in the ratio by year-end, but added: "We will have to see what we get in terms of weather and other losses in the last quarter.
"It is obviously an unpredictable time of year for your property classes in particular."
Overall, Allianz UK is expecting to end 2014 on a high note.
Dye said: "I'm very pleased with what we have achieved so far this year and I think we are well set for a good result at the end of the year."