Personal lines pushed into underwriting loss by investment and set-up costs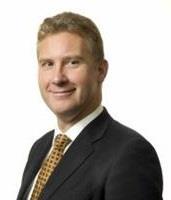 Allianz UK made an operating profit of £143m in 2014, down 16% on the £171m it made in 2013.
The combined operating ratio (COR) deteriorated by 1.7 percentage points to 97.6% (2013: 95.9%), caused by a 5.2 point jump in the personal lines COR to an unprofitable 101.3%.
The drop in profitability came despite a 12% increase in gross written premium (GWP) to £2.2bn (2013: 1.9bn) as Allianz UK pursues its strategy to be a £3bn insurer by 2018.
Although profits fell 16%, Allianz UK chief executive Jon Dye said that the company's profitability had "comfortably exceeded plan" and described the 12% GWP growth as "excellent" and "well ahead of our expectation"
He added: "The combined operating ratio shows that we are delivering a good level of underwriting profit at the same time as significantly growing the business, which is a satisfying outcome in a highly competitive market.
"The conclusion I draw from these results and the measures we are taking is that our long term target of growing profitably to a £3bn business in 2018, is clearly achievable."
Commercial strength
Allianz UK's commercial business was the insurer's best-performing segment in 2014. The division cut its COR by 1.8 points to 94.5% (2013: 96.3%) and grew GWP by 5.5% to £1.1bn (2013: £1bn).
Dye said: "The more proactive approach to trading in the market is clearly paying off and our well-established reputation for being highly professional clearly resonates with our broker partners.
"The positive feedback from brokers has continued in relation to the new mid-corp propositions we introduced in 2014 as well as for the experience of trading via the QuoteSME platform."
Personal costs
The improvement in commercial underwriting profitability was offset by a slump in personal lines. The COR increased by 5.2 points to 101.3% in 2014 from a profitable 96.1% in 2013.
Dye said the personal lines COR was "very close to our expectations at this stage of our growth plan". The deterioration was caused by costs from the company's investment in systems, its brand, its digital capabilities and set-up costs associated with winning new corporate partner deals.
On a positive note, personal lines GWP jumped by 18.9% to £1.1bn (2013: £931m). Dye said growth was achieved across all product lines and added that it was an "excellent result".
Allianz UK 2014 results
| | 2014 | 2013 | Change |
| --- | --- | --- | --- |
| Overall | | | |
| Gross written premium (£m) | 2,164.0 | 1,931.0 | 12.1 |
| Operating profit (£m) | 143.0 | 171.0 | -16.4 |
| Combined ratio (%) | 97.6 | 95.9 | 1.7 |
| | | | |
| Commercial | | | |
| Gross written premium (£m) | 1,056.0 | 1,001.0 | 5.5 |
| Combined ratio (%) | 94.5 | 96.3 | -1.8 |
| | | | |
| Personal | | | |
| Gross written premium (£m) | 1,107.0 | 931.0 | 18.9 |
| Combined ratio (%) | 101.3 | 96.1 | 5.2 |