Insurer close to announcing two 'significant' corporate partnerships, says  chief executive Jon Dye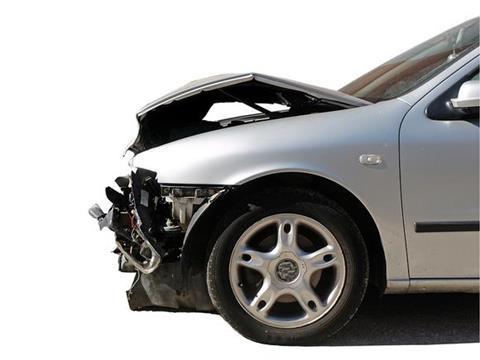 Allianz UK strengthened personal motor reserves in the fourth quarter because of rising claims frequency, said chief executive Jon Dye.
Speaking to journalists this morning following the release of Allianz UK's 2014 results, Dye also revealed that the insurer was close to announcing two "significant" corporate partnerships which could each bring in up to £15m of premium a year.
Reserve strengthening
Allianz UK's personal motor combined operating ratio (COR) increased by 1.1 percentage points in the fourth quarter to an unprofitable 101.3% from the 100.2% reported for the first nine months of 2014.
Dye said that some of the COR increase was down to the investment the company is making to grow its business as it pursues its five-year plan of being a £3bn insurer by 2018.
But the other reason was reserve strengthening in personal motor because of increasing claims frequency. Dye said: "I have seen some of my peers in the business talking about this so it is clearly a market phenomenon."
Dye said that following a dip in claims frequency shortly after the introduction of the Legal Aid, Sentencing and Punishment of Offenders Act 2012, claims frequency has started to rise again.
In addition, cheaper fuel prices means more people are driving more miles, which is increasing claims frequency.
He added that Allianz itself was seeing an increase in claims from accidents involving cyclists.
Dye said that the company needed to respond to the trend. "The reserve strengthening wasn't a complete surprise but we have to play the account as we see it. What we are certainly not going to do is fail to take adequate and prudent provision."
He added: "Our motor portfolio is not living off prior-year [reserve] releases – it is being properly reserved base d on what we see in the current year."
Dye also stressed that Allianz's growth strategy would not be at the expense of profitability. He said: "If the competitive intensity in 2015 means that we need to slow down, we'll slow down. We are not committed to a top line target that we will hit come what may – absolutely not."
He described the overall COR for the year of 97.6% as "better than we had planned". He added: "The broad direction here is excellent."
New partnerships
Dye also revealed that Allianz was poised to announce two new corporate partnership deals. Dye did not name the companies Allianz would be working with, but said that one was a mobile phone deal and the other relates to car insurance.
He said: "They are in the £10m-15m per annum bracket and will be coming on stream soon."
Join the debate in our new LinkedIn specialist discussion forums