The way is open for the data giant to break into the insurance business, says new report
Amazon is well-placed to expand its insurance product Amazon Protect, according to market intelligence group CB Insights.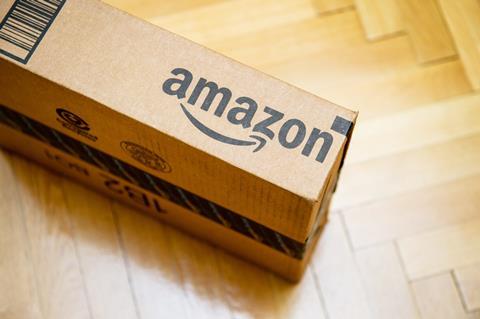 The recent acquisition of its insurer partner The Warranty Group by Assurant for $2.5bn has opened up the scope for Amazon Protect to expand into new territories and markets under the auspices of Assurant's lifestyle protection products, CB says in its report: "Everything You Need To Know About What Amazon Is Doing In Financial Services".
Amazon Protect, a white-label service providing accidental and theft insurance on consumer goods sold through the Amazon marketplace was launched in the UK in 2016, and has since expanded into Europe.
"Amazon has not formally launched an insurance business but has shown nascent interest across markets and insurance products," CB says.
CB points to Amazon's other forays into insurance, with a $12m investment in Indian car and bike insurer Acko in May. Acko is expanding into e-commerce, travel and ride-hailing, and may partner with Amazon in rolling out an Amazon Protect product in India.
CB quotes Acko's chief executive Varun Dua saying: "The idea is to find some way to collaborate in the future. We're a new age insurance company and [Amazon] believes it can create value."
Amazon has also been reported discussing launching home insurance, using its access to connected homes through its Alexa smart speaker.
CB's view is that Amazon would most likely act as a distributor of home insurance products, rather than moving into underwriting.
CB says it may be some time before Amazon makes a significant move into financial services. However, it warns against complacency.
"If history provides a useful lesson, it's that Amazon first builds core product pillars for itself, where it is the only and most important customer," the CB report says.
"Only after years of building a product and iterating on features for itself does Amazon launch and expose a key product pillar to other customers. By then, it will likely be too late for incumbents who have not responded."