Richard Davey to take over chairman's role in May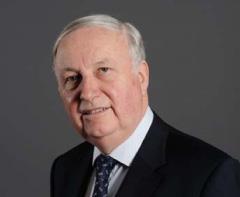 Amlin chairman Roger Taylor is retiring and will be replaced by current board director Richard Davey.
Taylor has been chairman of Amlin since 1998 but has decided to step down after the insurer's AGM in May.
Davey leads Amlin's risk and solvency committee. "Richard Davey is an outstanding financier and very capable director, who I have every confidence will be an excellent chairman of Amlin," said the departing Taylor.
Taylor revealed his departure alongside Amlin's 'challenging' 2011 results this morning, where it posted catastrophe losses of £500.8m.
Taylor statement:
"As chairman of Amlin I have witnessed many aspects of the group's remarkable development. However, a key to our success has been our ability to retain, recruit and develop talented individuals in all aspects of our business, from front line underwriting to the key support services.
"I have personally taken great pleasure seeing people flourish in their careers at Amlin, but also welcomed many excellent new staff who have joined our various operations as they have developed, both in the UK and internationally. I can assure shareholders that Amlin has a stronger team today than ever before and I take pride in them all.
"2011 was a challenging year, with major losses following one after the other, yet the staff remained motivated, delivering on their plans for the year and ensuring that Amlin was positioned to seize opportunities as markets reacted to events.
"A great team needs good leadership and in an unexpectedly tough year, Charles Philipps and his colleagues have responded admirably. We are in good heart and I would like to thank Charles, his management colleagues and all our employees for their hard work and resourcefulness."
He concluded: "It has been a privilege to serve the shareholders as chairman of Amlin, but it has also been a pleasure to work with a first class team of insurance industry professionals."