Demand for insurance staff is rocketing as the economy improves and pay packets are expected to follow suit – for the right employees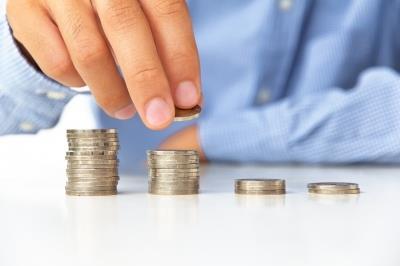 A stronger economy and a swathe of mergers and acquisitions (M&A) activity is likely to push salaries up in the general insurance (GI) job market this year.
Recruitment firm Idex Consulting has already noted an increase in pay.
"It's very much 'on' in the insurance space; there's a lot of demand for the right people," Idex managing director David Carr says.
Reed Insurance has also seen a surge in new job listings for January. Senior divisional manager Ian Bull says: "We'd expect a jump in the New Year, but we've seen a massive, massive leap."
It seems a sense of confidence has returned to the GI market, with a 'business as usual' year ahead.
"The industry went through a period of change over the past two years, in response to industry reviews.
"These markets have now settled, so employers are confident we'll see growth in the next 12 months," Bull says.
"Positive news from the wider economy such as lower unemployment and equity market growth is also reassuring for employers."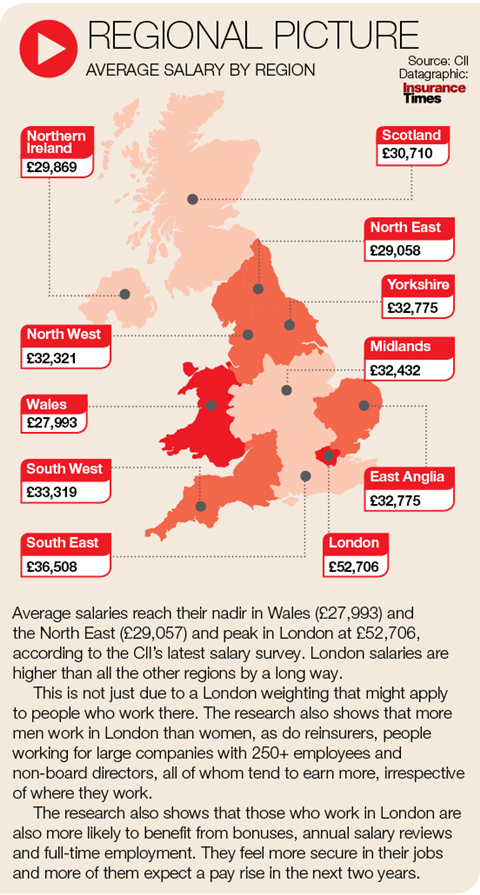 M&A opportunities
Many of the opportunities are arising from a wave of M&As in the UK market.
Carr says: "We're doing some work with a number of the private equity (PE)/investment houses looking to invest in the insurance space because the returns look attractive.
"They've identified whole teams of individuals they want to take on when setting up new ventures.
"They're looking for account executives or underwriters with their own following," he adds.
"I know two people who recently joined a particular Lloyd's broker who were bought out of their contracts so they could take clients with them."
The right roles
Consolidation can be bad news for non-client facing or non-revenue based roles.
Carr says: "You need to be attached to revenue. Producing or protecting revenue is integral. Also, a good compliance person is sought after because of industry regulation. Individuals, like team managers, that aren't client facing, I would be concerned about."
Nevertheless, the injection of PE activity is driving salaries higher. Carr says: "We've just placed a guy who moved to similar role for a 30% uplift. He's moving from a large insurer to a PE-backed venture. He will have complete autonomy on what he wants to do and less politics."
Bull says research shows about 7% of professionals in the GI sector received a pay rise over the past 12 months, on top of 38% the prior year.
"I would say they're definitely increasing because it's a candidate-short market. Employers are having to spend more money to attract the right talent," he says.
There was a rise in September, which was partly seasonal, but it's still a positive sign for those looking for a job and a decent pay rise."
Central London is still the place to earn top dollar, and has again seen a healthy uplift across most salary bands.
Idex's Carr says: "There's not as much demand in the regions as in London, but one thing we have seen is a reverse.
"Some good people from London have moved into the regions for lifestyle reasons. They can warrant similar salaries. It's the ripple effect, starting at Lime Street and going out into the regions."
Underwriters cash in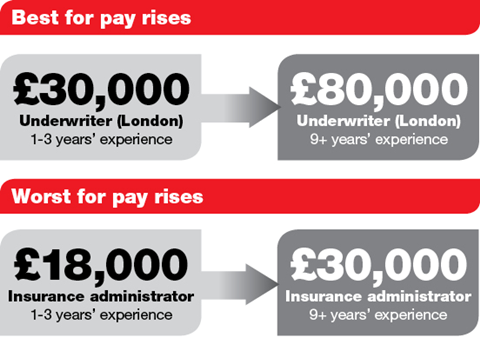 According to the latest Idex salary survey, underwriters are among the highest paid professionals within the GI industry. An underwriting manager in central London can earn between £100,00 and £150,000 a year, depending on experience.
As Richard Trotter, HR director at AXA Commercial Lines and Personal Intermediary says: "They're the ones who are taking the risk."
Specialist underwriters are particularly in demand.
"They have a special skill set in particular sectors, so they command a higher salary. If an insurer wants to move into a new sector, they need to recruit the necessary expertise," Trotter says.
"If you can get somebody who's on the ball, and knows the sector inside out, they can demand a premium.
"For example, someone who specialises in motor bikes, highly priced properties, vintage cars, anything outside the norm.
"These niche underwriters can expect high salaries, which in extreme cases could result is six-figure packages, including bonus and pensions provisions."
An emerging trend towards apprenticeships is also driving recruitment in the market, but is lowering average salaries.
"This is partly down to the industry making a bigger play for graduates and school leavers, but it also feels like insurance is increasingly being viewed as a viable career path for those entering the workplace," says Trotter.
So how can you use the strengthening job market and wave of activity to attract a better role or higher salary?
"You need to do your research, work for a strong brand and set yourself up for the next five years. That's a sensible thing to do in this market," Bull says.
Carr takes a different approach: "The large companies in the market are all similar, but there are some interesting independents being launched. They're more dynamic."
Feelgood factor
And how can employers hold on to valued staff?
Bull says: "They should be looking to find technical and soft ways to invest in their people, including the usual benefits like study support. A feelgood factor is always going to make people want to stay."
Trotter says AXA is focused on flexible working, which can involve job sharing, flexi-time, working from home and career breaks. In fact, he estimates that 15% of AXA's UK workforce is part-time.
"You don't have to be at the same desk, nine to five, five days a week to do a good job," Trotter says. "You can throw all the money you want at people, but if there's no lifestyle it's not going to work."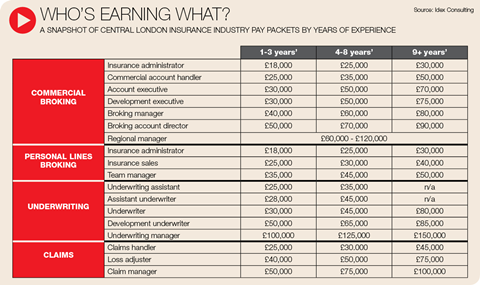 Click here to enlarge.
Join the debate in our new LinkedIn specialist discussion forums