Industry commentators discuss what problem solving releases are coming from software houses and platforms in 2022
WE ASKED: What problem solving innovations are software houses and platforms looking to launch for brokers in 2022?
Dave Chapman, chief revenue officer, Applied Systems
We expect innovations will be focused on opening up more opportunities for brokers to connect to the insurance ecosystem. Trends, such as data obsession, industry consolidation and evolving customer expectations, are driving software houses and platforms to transform their architecture to allow brokers to become more digital.
One example of the benefits of digitalisation is better visualisation of the customer service experience. Use of data allows businesses to create more comprehensive views of customer journeys and internal workflows that allow them to simplify their client interactions.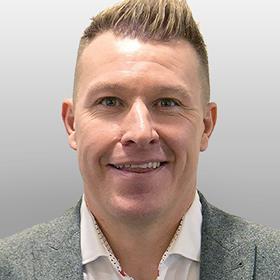 Industry consolidation, via mergers and acquisitions, will also create the need for platforms to be more open and allow for scalability and ease of data migration between different software platforms and data sources.
Alongside this consolidation, evolving customer expectations have driven software houses and platforms to deliver the technology that brokers need to acquire and retain today's tech-savvy consumers.
Technology, like customer self-service portals and mobile apps, allows brokers to extend the information that's already in their management system to the customer, delivering a digital experience through open technology.
Sam Mellett, senior product manager, Concirrus
The key problem brokers need to solve is that both historical and present data is not kept in a unified or standard format.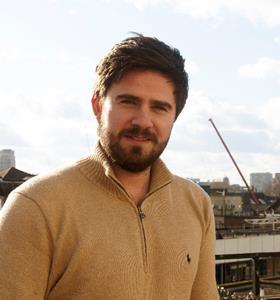 Software houses are using technologies such as OCR (optical character recognition), which allows key material data from a vast array of formats and files to be scanned and extracted, turning unstructured data into structured data which can be used far more efficiently going forward.
An example of this is where brokers are looking to build in house rating models to be able to proactively engage with clients. Brokers have the historical claims and exposure data to accurately do this, but more often than not, data is stored in unstandardised formats or hidden in email/excel files. This prohibits the ability for this invaluable data to be used more effectively.
Brokers have a wealth of data with many use cases, to both allow them to operate more efficiently and with a higher quality throughput. Without the ability for brokers to standardise this data, their application and use of this data will be depleted.
If brokers can use software houses to tackle this pain point, their operational efficiency will dramatically improve.
Fay Reinhold-Shor, UK regional manager, Zywave
Over the last few years, the insurance industry has undergone a massive shift in the way it does business. This fundamental change can be seen particularly in the ways in which insurers engage with brokers.
With increased expectations around digital transformation across the sector, empowering brokers through an efficient and effective tech-enabled proposition has never been more important.
A major challenge many brokers are facing is easy access to relevant and important insurer information. The average broker works with 10 plus insurers who all have their portals through which brokers are expected to access key product information, updates, and thought leadership.
This results in highly inefficient workflows for brokers who have to log in to each portal individually to access insurer specific information.
What the market needs is a single platform that combines all relevant insurer policy, sales and marketing information. This innovation means brokers would no longer have to complete the time-consuming task of searching multiple insurers' web content or emails for material.
It would enable brokers to focus on selling and servicing with the right resources on hand, ultimately resulting in business growth for both insurers and brokers.