Analysts believe the broker's move of headquarters to the UK will free up capital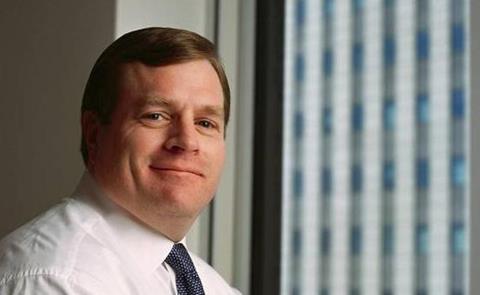 Aon's $5bn (£3.1bn) share buyback authorisation is a strong signal to investors about the broker's cash-generating capabilities following its move to the UK.
On Friday, Aon announced that it had authorised the purchase of up to $5bn of its shares over the next five years, replacing its previous $2bn authorisation. The move closely follows Aon's move of headquarters to the UK from the USA, which is expected to free up capital.
To highlight its cash-generative abilities, the broker is also looking at changing the presentation of its financial accounts to emphasise cash generation rather than net profit, excluding non-cash elements such as amortisation of intangible assets.
"Both in terms of the signalling and the reality, it is a very positive message," Stifel Nicolaus analyst Meyer Shields said.
He added: "By far the most significant reason to relocate was the cash free-up, both in terms of what is on the balance sheet right now and what it will generate in the future that would cost them more to repatriate to the USA."
While Aon may not use the full $5bn allocation, and share buy-backs may slow this year, the pace of buy-backs could pick up soon. "This entire year will be a little bit below average because Aon has got significant pension contributions, but I imagine that the intention is over the next five years to fairly aggressively deploy the cash flows they are anticipating," Shields said.
Others feel it is important not to read too much into the large buyback allocation. "I viewed the plan as giving them some flexibility to do things but not necessarily that it is going to be executed any time soon," Keefe, Bruyette & Woods analyst Cliff Gallant said. "The stock's reaction seemed to back that decision."
Aon's stock price closed at $49.80 on Friday, only slightly higher than Thursday's closing price of $49.71.
Pass notes: Aon
What do analysts think of Aon's prospects?
The market is generally bullish, as Aon is adept at generating cash, giving it financial flexibility. However, awestern European recession could eat into revenues if insurance demand falls.
Why focus on cash?
Aon's recent acquisitions include reinsurance broker Benfield and human resources consultancy Hewitt. Such businesses are heavy on intangible assets, which are gradually reduced over time and charges are made to the profit and loss account. These non-cash charges hit net profit. Focusing on cash allows this effect to be stripped out.