Global insurance broker increases annual dividend 5%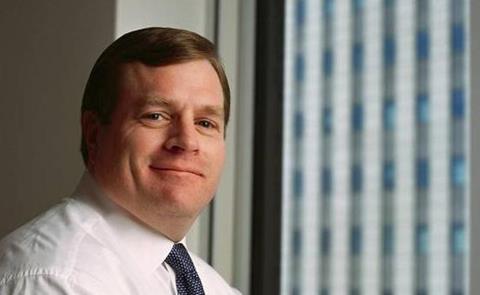 Aon plc's board of directors have authorised a $5bn share repurchase programme and a 5% increase to its annual cash dividend paid quarterly on Class A shares.
"We have taken significant steps to strengthen our industry-leading product portfolio, position the firm for strong free cash flow generation and increase financial flexibility," said Aon's president and chief executive Greg Case. "Today's announced actions highlight our belief in the underlying strength of the firm and our continued focus on maximising total return for shareholders."
Under the board's authorisation, up to $5 billion of Class A ordinary shares may be repurchased depending on market conditions or other factors through the open market or privately negotiated transactions.
The authorised share repurchase programme replaces and cancels the $2bn share repurchase programme previously authorised in January 2010, which had approximately $1.1bn of remaining authorisation.
Under UK law, Aon, which recently moved its corporate headquarters to London from Chicago, may repurchase its shares with prior approval of its shareholders authorised by a special resolution. A special resolution approving share repurchase for five years was adopted prior to the redomestication, and the amount authorised by the board is intended to be sufficient to last for that period.
Consistent with the increase in the dividend, the boards has declared a quarterly cash dividend of $0.1575 per share on outstanding Class A ordinary shares, reflecting a 5% increase from 15 cents per share. The dividend is payable 15 May, 2012 to shareholders of record on 1 May, 2012.