Open GI set for sale with Helman & Friedman and Apax both interested in a deal
The owners of Open GI are looking to sell, with the owners of both Applied Systems and Duck Creek showing interest, Insurance Times understands.
The deal for the sale is being arranged by Bank of America, with both Applied Systems owners Helman & Friedman, and Duck Creek owners Apax reportedly interested in the business.
Open GI, a leading technology partner to general insurance brokers in the UK and Ireland, are part of the Open International Group. The group has had three separate owners in the last decade and was most recently sold for a figure understood to be more than £276m in a management buyout backed by Montagu Private Equity in August 2014.
Open GI refused to comment.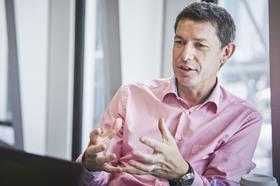 Subscribers read more
Briefing: Open GI's sale - a potential game changer for UK broking technology