Ardonagh chief financial officer Mark Mugge steps out of his current role at Ardonagh to focus on the year ahead
Mark Mugge will be leaving his role as The Ardonagh Group's chief financial officer behind, to focus on the group's growth and strategy over 2018.
Mugge (pictured) said: "Being able to give my full attention to these value creation projects is crucial to their compressed and ambitious timelines."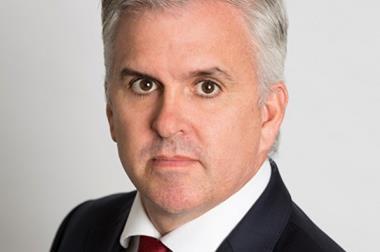 As of March 2018, Mugge's previous responsilibites will be handled by former deputy chief financial officer Antony Erotocritou, who becomes group finance director. Before joining Ardonagh in February 2017, Erotocritou spent eight years as finance director of RSA's personal lines business.
Mugge continued: "I have complete confidence in Antony's ability to continue to lead and grow our finance team to support the Group's ambition."
David Ross, chief executive of The Ardonagh Group added: "2017 was a huge year for Ardonagh, with the creation of the group providing us with a platform on which to build and grow incredible brands and businesses.
"Almost exactly three years since Mark entered the building, we find ourselves entering the next phase of the Ardonagh story, moving out of the fix and formation."
Ross concluded, "By stepping away from the CFO role, Mark is freed up to lead and advise on strategic, growth acceleration projects as we remain focused on never standing still in a market awash with opportunity."