Motorcycle broker chief executive to step down in March
Ardonagh Group announced that David Newman (pictured) is to step down as chief executive of motorcycle insurance broker Carole Nash.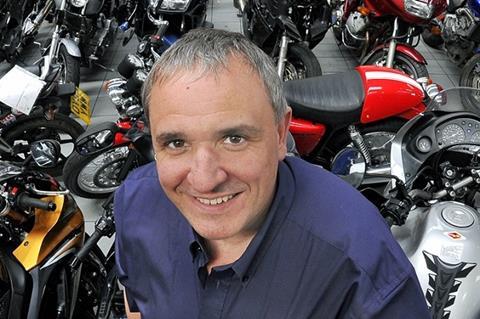 He will be replaced at the end of March by Ian Donaldson, in addition to his role as head of Ardonagh's specialist motor broker Autonet.
Ardonagh, formerly the Towergate Group, announced the acquisition of Carole Nash from French insurance group Groupama in October last year for a sum reported to be more than £60m, and completed the acquisition in late December.
At the time of the acquisition, Carole Nash employed 400 people at its Altrincham headquarters and 30 in Dublin and reported revenue of nearly £29m in 2016.
"Now is the absolutely the right time for me to move onto the next phase of my life and career," Newman said.
"I leave with a real sense of confidence in their plans for the continued growth of the brand."
Donaldson said Newman had supported a straightforward transition into the Ardonagh Group.
"Carole Nash is a hugely important part of the Ardonagh Group family and is a well-run and dynamic business with bags of potential to take an even larger chunk of a market in which it is so well known," he said.
"Together with Autonet, we employ over 1,000 people across Manchester, Stoke-on-Trent, Altrincham and Dublin and already we are working quickly to identify the shared opportunities on which this collective force can capitalise."