Gallagher confirmed £199m purchase of Oval yesterday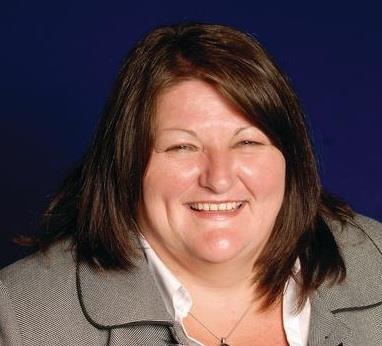 The price Arthur J Gallagher paid for Oval is justified because of its growth potential, according to its commercial director Janice Deakin.
Gallagher confirmed the deal yesterday afternoon and paid £199m in cash for the broking, financial services and health business.
The price represents 11.8 times Oval's unadjusted earnings before interest, tax, depreciation and amortisation (EBITDA) of £16.9m for the year ending 31 May 2013.
Deakin (pictured) said Gallagher's purchase of Oval would create a "retail powerhouse".
Deakin had calculated Oval's ongoing annualised EBITDA as £22m. That means it paid nine times EBITDA for the broker, above its average six to eight times.
"In this instance it's a strategic purchase, one of the very best businesses out there," Deakin told Insurance Times.
"There are very few, if any, businesses like this left in the UK market.
"It helps us strategically. The value we can get from growing that and the Giles business is what makes this a really strong business case.
"It is a business that anyone who is acquisitive in the UK market would love to buy."
The deal means Gallagher will now control £1bn of premium from its retail business alone, and has 80 regional offices.
Asked if Gallagher would now ask insurers for higher commissions, Deakin said: "We will expect what you'd expect to get as a really big broker in this market. But we don't go out and say 'actually we want more because we're this'. We say we want something similar across all the business."
The business case Gallagher made for the deal was not based on getting higher commission from insurers, she added.
"It is a business that anyone who is acquisitive in the UK market would love to buy"

Arthur J Gallagher commercial director Janice Deakin
Deakin acknowledged "the pace at which we're growing and doing things does make our partners nervous" but emphasised "they're partners", adding: "we're in it for long-term relationships".
"Nobody has to do what they don't want to do in the marketplace. I didn't believe it when I was an insurer, and I don't believe it now I'm a broker," she said.
One benefit of the deal is that it gives Oval's retail offices access to the 400 people who work in Gallagher's London specialty business and their expertise and contacts in areas such as directors' & officers' policies and the energy sector.
"It's like all of a sudden you've got access to a completely different capability," she said. "There's a huge opportunity to join the London specialty business and retail business together".
Gallagher also sees an opportunity to sell policies from its underwriting arm to retail clients.
Currently Gallagher's retail arm places 5% of the total premiums it takes with its managing general agent.
Deakin said: "There's no issue or conflict with client choice.
"We have to prove whatever we're offering to the client is the best for that client in any given situation.
"If you're not offering the customer something better than they can get elsewhere, or a better service proposition, then it won't work. That's the ethos of our MGA," she said.
"It's about building the right products and solutions for specialisms."
But the first priority in the the integration plan is to "get the people settled" and "look after the clients and protect the revenue".
"The most important thing in any acquisition is the people. I know we're acquiring a business, but what we're really acquiring is people," Deakin said.
She added that Gallagher would rebrand Oval "as soon as we possibly can".