Boss O'Kane promises to "drive efficency" across the business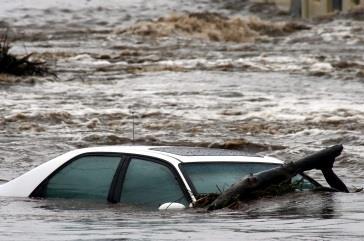 Aspen's underwriting performance worsened as profits for the year fell 9.1%.
The insurer also revealed that in the fourth quarter it suffered pre-tax catastrophe losses, net of reinsurance, of $25.7m from the UK floods.
Aspen's net income after tax fell to $323.1m last year compared with $355.8m in 2014.
Its combined operating ratio (COR) worsened to 91.9% last year compared with 91.7% in 2014.
The COR was bolstered by Aspen releasing $156.5m of prior year reserves, which beefed up the COR by 6.3 points.
This was even higher than the 4.3 points release in 2014, which amounted to $104.1m.
Despite the challenges, chief executive Chris O'Kane remained upbeat, stressing a global product roll out for 2016 was a priority.
He also highlighted the acquisition of US crop insurance firm AgriLogic as beneficial to the business.
O'Kane stressed that "driving efficency" across the business was a priority.
"As we grow the Aspen business, we remain committed to driving efficiency and consistency across our company to generate increased profitability over the long-term," he said.
Net earned premiums were up $2.47bn compared with $2.405bn.