David Lovely fills role vacated by Dominic Clayden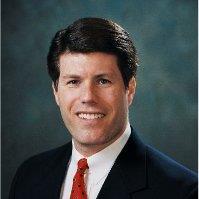 Aviva has appointed David Lovely as UK claims director – filling a role that has been vacant since the departure of Dominic Clayden in August.
Lovely joins on 1 May from ACE Insurance, where he was senior vice-president for global claims. He will report to Aviva UK GI chief executive Maurice Tulloch.
Clayden left Aviva after 14 years to become QBE's European claims director.
Tulloch said: "Dave brings nearly 30 years of insurance industry expertise and market insight to Aviva.
"Dave will help Aviva maintain its market leading claims function, while further improving the service we provide to our customers."
Rob Townend, who was appointed deputy claims director in October, will continue to run Aviva's general insurance claims operations in the UK and Ireland.
Lovely said: "Aviva has a reputation as a company that provides exceptional support when customers need to make a claim – settling more than 2,000 claims every day on average in the UK, paying out £2.6 billion in 2013 – and I am excited to be taking on the challenge of leading a team that delivers world class claims capability."