But Wilson says the insurer's turnaround is still in its infancy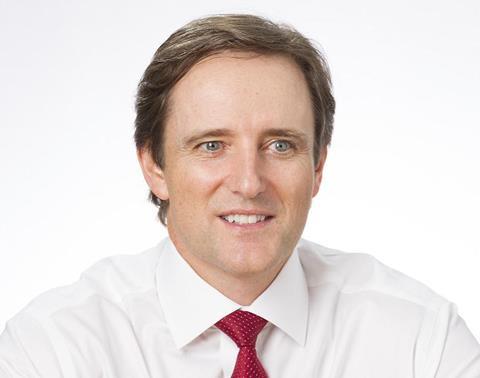 Aviva has reported a stable group combined operating ratio (COR) of 96.9% over the first nine months of 2013 (Q3 2012: 96.7%) and operating capital generation remained flat at £1.3bn for the period.
However, the insurer has made progress with its planned cost-cutting measures, with group expenses reported as £2.3bn, 10% lower than Aviva's 2011 baseline.
And group chief executive Mark Wilson (pictured) said the group was making good progress on its target of making £400m of cost savings.
"Expense reductions are a key part of our transformation," Wilson said. "Operating expenses are 10% below the 2011 baseline. I can confirm we are on track to deliver our £400m of expense savings in 2014."
Wilson did note, however, that there was still much to do at the insurer, and said he was not letting complacency get in the way of progress.
"I am acutely aware that three satisfactory quarters do not yet constitute a trend," he said. "I, for one, will judge our performance over a number of years and not just by three quarters."
"The turnaround at Aviva is still in its infancy – we're not there yet. Although we have made some progress over the first nine months there is no room for complacency, but there is some room for optimism," he added.
St Jude impact not as bad as first expected
Aviva reported a 1.5 percentage point improvement to its UK COR over the first nine months of 2013, but net written premium (NWP) is down 6%.
The UK general insurance arm of the insurer reported a COR of 95.5% in its Q3 results, down from 97% for the same nine-month period last year. However, NWP at the insurer fell to £2.9bn from £3.1bn in 2012.
Wilson said that the St Jude windstorm did damage many policyholders' properties, but that the overall effect was not as bad as first expected.
"The recent UK windstorm damaged many of our customers' properties and we were on the front foot on this," he said. "We drafted in extra staff, assessors and claims people to speak to our customers and ensure we paid these claims quickly.
"The storm was within our monthly budget for such events and we estimate the impact, which is outside this quarter's results, to be in the region of £10m. So that was a significant event in terms of numbers of people, but the actual size of the claims was relatively low. In terms of financial impact it wasn't as significant an event as some were expecting."
The right people in the right places
Wilson said that one of the key ways of ensuring Aviva's success was to make sure it had the right people in the right places, and he said this was the thinking behind the appointment of new UK chief executive Maurice Tulloch.
"It is critical to our transformation that we have the best possible teams to take Aviva forward," Wilson said. "The UK general insurance (GI) business is one of our most important businesses. You have to have your best people in the best positions.
"Our best performing GI business was our Canadian business. Maurice was the key architect behind that and that was the reason I made the call to bring him here."
And Tulloch said that his experience of meeting with UK brokers in his first two weeks full-time on the job left him confident for the future of Aviva in the UK.
Tulloch said: "I've had an opportunity to spend time with about 50 brokers, and I've been impressed by their take, their innovation and their entrepreneurial spirit. I've spent the best part of 22 years engaging with brokers to ensure that they win and we win. I'm very confident."
Tulloch also indicated that there may be some hope for a more stable management team at Aviva in the UK.
"We've had four senior managers leave and I can only contrast that with my previous four years when I didn't have anyone of my top five leave the company," he said. "I have met all the senior team and we've started to set forth the strategy and I think people are excited."