New chief executive Maurice Tulloch will lay out the plans next Thursday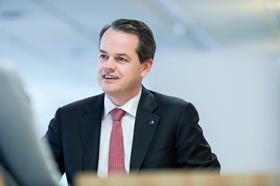 Subscribers read more
New Aviva chief executive Maurice Tulloch is planning to split up its UK business into two parts - life and non-life.
The move will be announced next Thursday, according to the Financial Times.
Tulloch has been reviewing the Aviva business, and the move to split up the UK will likely go down well with investors as a way of simplifying the business.
The road to splitting up the UK has become cleaner since UK chief Andy Briggs announced his departure.
Subscribers read more
UK motor insurers feeling the pain - analyst