Motor theft claims rise 20% on Halloween and Bonfire Night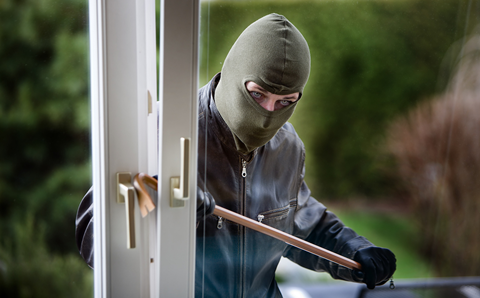 Halloween is the worst day of the year for vandalism, with a 160% spike in claims for malicious damage, Aviva has warned.
The insurer's analysis of 10 years' worth of claims data also revealed that motor thefts increase by 20% on both Halloween and Bonfire Night.
Bonfire Night is the worst in the year for burglaries, sparking a 22% rise compared with a typical day, Aviva found.
Chief underwriting officer Simon Warsop said: "Many families will be out enjoying the spectacle, but the distractions of loud fireworks gives opportunistic thieves the chance to steal from homes – especially if doors and windows are left unlocked.
"Many people leave doors open when having a party and others don't always check their house is properly locked when they go out to enjoy some fireworks fun. With more burglars on the prowl, this could lead to an unforgettable fireworks night for all the wrong reasons."
An Aviva-commissioned poll of 2,500 homeowners found that 13% leave their front doors unlocked when they attend a firework display, giving thieves a prime opportunity to access their home. Meanwhile 33% do not check if their windows are locked.
Fire claims are 60% higher on Bonfire Night, and a typical house fire can cause about £13,000 of damage.
Although most home insurance policies cover malicious damage, Aviva has advised homeowners to deter burglars by keeping windows and doors locked and leaving a radio or light on to give the impression that people are home.
Join the debate in our new LinkedIn specialist discussion forums