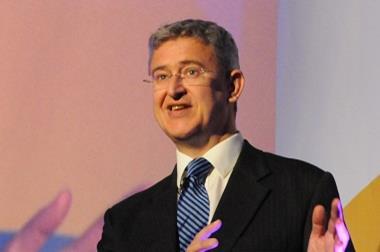 AXA is planning to sell its remaining UK life and savings businesses, including its SunLife direct protection business and AXA Wealth, the company announced this morning.
The insurer revealed the plan after reaching an agreement to sell Elevate, an online investment platform, to Standard Life.
Key points
Sale plans follow strategic review
Non-life, health and asset management not included in review
Company warned that the discussions may not result in a sale
On April 28 the insurer announced its intention to sell its UK offshore investment bonds business.
AXA said that it is "engaged in discussions" for the remaining UK life and savings business, but added: "There is no certainty that these discussions will result in a further transaction being signed or, if signed, that the transaction will ultimately be completed.
The plans follow a strategic review of AXA's life and savings business in the UK. The AXA UK property and casualty, health and Architas asset management businesses were not included in the review.
AXA UK chief executive Paul Evans (pictured) said: "Following the successful achievement of our Ambition AXA five-year strategic plan, we have reviewed the strategic benefits of pursuing our activities in the UK life and savings market.
"After detailed consideration, we have come to the conclusion that these businesses could be even more successful if supported by organisations with a stronger strategic focus on the life and savings segment. These transactions would allow AXA to rebalance the focus of its UK activities towards property & casualty, health and asset management."
He added: "I would like to take this opportunity to thank the teams for their invaluable contribution to building strong, innovative and market leading businesses over the past years."