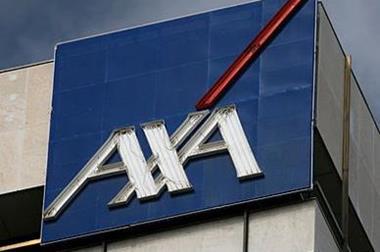 AXA UK and Ireland made an underlying profit of £138m in the first half of 2016, up 8% on the £128m it made in the same period last year.
The improvement came despite the company facing what chief executive Amanda Blanc described as "strong headwinds".
General insurance and healthcare underwriting performance improved, with the all-year combined operating ratio (COR) dropping by 0.7 percentage points to 96.3% (H1 2015: 97%), and underwriting profit rising by £20m.
The current year COR, which excludes reserve releases, increased slightly to 98.2% (H1 2015: 97.9%).
General insurance and healthcare revenues were up 7% to £2.2bn (H1 2015: £2.1bn). UK direct personal motor enjoyed an 8% revenue uplift, while healthcare and commercial lines revenues rose by 3% and 11% respectively.
AXA said the direct personal motor increase was driven by "technical excellence, digital and data", supported by the insurer's continuing efforts to make policies easier for customers to understand.
The increase in commercial lines revenue, which grew by 9% in the UK alone, was driven in part by diversification into larger, mid-market risks, where AXA said it has achieved a "steady increase" in market share.
Direct commercial lines alone grew by 14%.
AXA UK and Ireland chief executive Amanda Blanc said: "In a challenging macro economic environment, these are a very strong set of results.
"Although we continue to deliver improved underwriting profitability, we are facing into some strong headwinds with deteriorating investment returns, rising claims costs across all motor classes and a challenging personal lines broker market."
She added: "Although I am satisfied with these results and confident that we can maintain this trajectory to the year end, we are acutely aware that external forces continue to pose a threat and we will continue to review our position on an ongoing basis."