Chief executive outlines plans to deal with challenging business line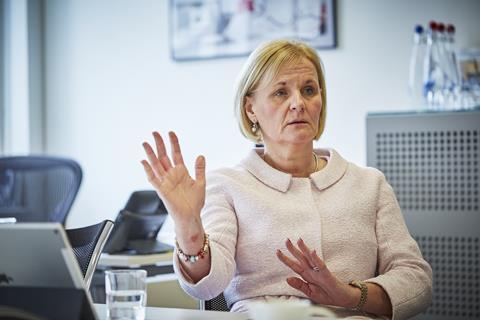 AXA UK is investing in technology, data and pricing sophistication to tackle the weaker profitability in its brokered personal motor book, according to chief executive Amanda Blanc.
In a statement accompanying the insurer's first-half results this morning, Blanc highlighted brokered personal lines, and motor in particular, as a "stand-out point of pressure".
Speaking to Insurance Times about the results, Blanc noted the "stark contrast" between the performance of the direct personal motor book – previously a problem area for AXA – and its brokered counterpart.
She said: "There are real challenges in the intermediated market full stop. We are seeing those challenges in AXA. We are investing in pricing sophistication, data and insurer-hosted pricing. We are confident that that is going to work."
Blanc said that similar investments in the direct channel had turned its performance around. "We are doing exactly the same thing in personal intermediated motor. But we are probably a couple of years behind where we are in direct."
The direct channel got the investment sooner partly because that is where the problems were. At the time, the brokered motor business was not the problem. Blanc said: "When something starts to deteriorate, you have to address is quite quickly and that is what we have done."
While flagging brokered personal motor profitability as a problem, Blanc was keen that the issue was not blown out of proportion.
She said: "It is 5% of our overall business. We're not going to get massively stressed about it. But I do think it would be wrong to not recognise the difference between the performance of the direct motor book and the intermediated motor book."
She was also keen that the issue did not detract from AXA UK and Ireland's first-half results, which she described as "a great set of results."
She added: "There are some challenges, but overall, I am extremely pleased with the set of results we produced."
She also said that the motor issues would "absolutely not" affect AXA's commitment to personal lines brokers.