97.1% COR bolstered by £39m of reserve releases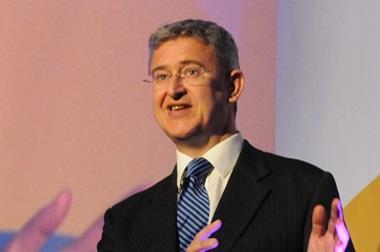 AXA UK and Ireland made an underlying profit of £312m in 2015, up 25% on the £250m it made in 2014.
The insurer's combined operating ratio improved by 0.9 points to 97.1% (2014: 98%).
The COR was bolstered by reserve releases of £39m (2014: £24m).
The improvement came despite a claims bill of £80m from the December flooding.
AXA UK also reported:
A direct motor COR of 91.4%
A home COR of 98.7%
A commercial COR of 95.3%
A health COR of 95.7%
General insurance and healthcare revenues increased 7% to £4.1bn (2014: £3.8bn). Within this, personal lines revenues increased by 5% to £2.1bn and commercial lines revenues, including Ireland and healthcare, increased 9% to £2bn.
The company said it had achieved its targets under the AXA group's Ambition AXA strategic plan.
AXA UK and Ireland chief executive Paul Evans said: "I am delighted that we have been able to deliver impressive revenue growth without compromising profitability."
Direct motor revenues increased by 12% to £400m and total motor revenues were up 11% to £900m. AXA said this was due in part to premium increases of over 30 per cent in the Republic of Ireland to reflect the material increases seen in Court awards for personal injury.
Home insurance revenues fell 3% to £400m in what AXA described as an "extremely competitive" market.
UK Commercial lines revenues, excluding healthcare, increased 3% to £1.1bn. AXA said the increase was down to "excellent growth" in in the SME market through its commercial intermediary branch network, where it has grown 8% over the past five years. It also attributed the growth to its expansion into the higher-premium, mid-market segment.
AXA's direct commercial business increased customer numbers by 26% in 2015.
Evans said: "The progress that we have made under Ambition AXA's five year strategy has ensured that AXA UK & Ireland is now on a very strong footing to capture market opportunities."