Judge rules motor insurer is not liable for factory loss after worker starts blaze welding his car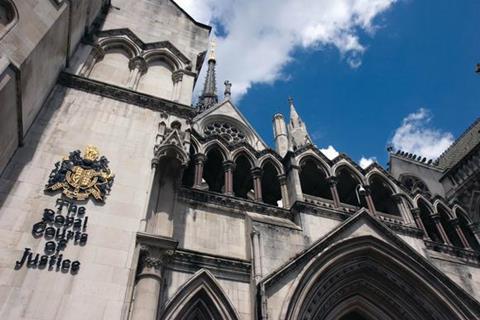 AXA failed to get any of its £2m losses reimbursed by a motor insurer after a worker burnt down a factory doing welding repairs to his car.
A High Court judge ruled that Thomas Holden's car was not being used as a car at the time of the incident, so his motor insurer, UK Insurance, was not liable for any losses.
Holden had asked his bosses at Phoenix Engineering in Burnley if he could use the firm's loading bay to repair his car after it failed its MOT.
He used a fork-lift truck to put the car on its side so that he could weld a metal plate under the driver's seat.
All was well until his mobile phone went off and he stood up – to see flames licking the inside of the car, London's High Court heard.
Sparks form the welding had ignited the car's seat covers and, after spreading to nearby rubber mats, the blaze got out control.
Amid plumes of smoke, which could be seen for miles, the fire gutted Phoenix's factory and adjoining premises, said Judge David Waksman QC.
The firm's insurers, AXA, have since paid out more than £2m for the damage, the court heard.
AXA argued that the fire had started in Holden's car and that UK Insurance should at least contribute to the bill.
But the judge said Holden was not using his vehicle as a car at the time and the facts of the case were miles away from a road accident.
The car was on its side with its battery disconnected and the cause of the blaze was Holden's allegedly negligent use of grinders and welding equipment.
The ruling means that UK Insurance will not have to contribute to the millions paid out by AXA.