GI chief executive hails turnaround of direct motor business but notes challenges on brokered side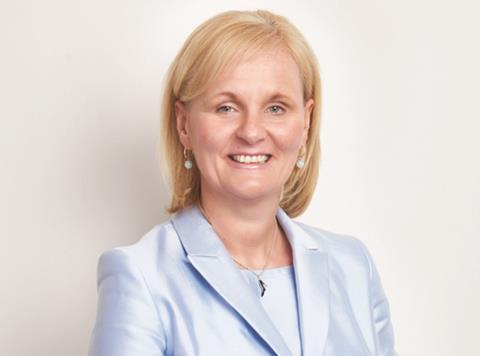 Allianz UK's plan to stop cutting claims payouts for underinsured SMEs in response to the Insurance Act is "a bold move" according to rival AXA UK & Ireland's general insurance chief executive Amanda Blanc.
Allianz revealed last month that it is planning to remove the industry-standard average clause from its SME contracts. The clause cuts claims payouts in proportion to the level of underinsurance.
Blanc told Insurance Times: "That is quite a bold move. We are looking at what we might do."
On readiness for the Insurance Act in general, Blanc said: "We are prepared for the Insurance Act. We do not see this as being a significant issue for us."
Direct motor turnaround
Blanc was speaking to Insurance Times following the release of AXA UK and Ireland's 2015 results, which showed a 25% rise in underlying profit and a 0.9 point improvement in combined operating ratio (COR) to 97.1%.
A particular highlight was the company's direct motor business, historically a poor performer for the company. It produced a COR of 91.4%.
Blanc said: "If you think about the situation we were in, I think we can now celebrate the turnaround of the direct motor business."
She put the improvement down to pricing sophistication, digital innovation and an improved customer journey. She added: "We have moved from trailing the market to bucking the trend in terms of direct motor."
But she noted that brokered motor business was "more challenging". She said: "It is more difficult to make money. You have to get the rates changed quickly, you have to have the right technology in place, you have to make sure you have got the right claims processes, because of the various brokers involved in that process."
'Firing on all cylinders'
AXA UK and Ireland's overall improvement came despite an £80m claims bill from the December storms. AXA UK and Ireland group chief executive Paul Evans told Insurance Times that the claims added two points to the company's COR, compared with the one point that the company expects to incur from such claims in an average year.
But he added that the effect was mitigated because the £39m of reserve releases in the year took a point off the COR.
He said: "The impact [of the storm claims] on our result is quite negligible in the round, so this is quite a clean overall set of numbers, which we are absolutely delighted with."
He added: "The business that we have here now is firing on all cylinders and is brilliantly positioned for growth over the coming years."