Who's rising and falling in this week's industry index?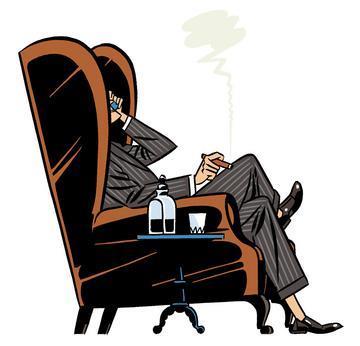 To view the Backchat Insider's Market Matrix in full, click on the pdf link, right.
Handbags at dawn
Plucky personal lines insurer LV= is so good at coming top of Google's search results for "LV" that it has put luxury goods brand Louis Vuitton's nose out of joint. But to no avail – after trying unsuccessfully to acquire the insurer's www.lv.com web address, the international fashion house has backed off, settling for second place in the search results. Way to punch above your weight LV= …
Loyal to the end
Next week sees the parliamentary debate on Jack Straw's bill to clamp down on referral fees. Chair of the all-party insurance group Jonathan Evans told me he'd been in touch with Straw's office to offer his services in helping to sponsor the bill. But he's heard nothing from the former justice secretary. Still, Evans says there's no hard feelings: he will still turn up to back Straw.
In the farce lane
Elsewhere in the motor insurance world, I hear that women are now lying more than men in an attempt to get cheaper car cover, according to eCar research. The top falsehoods include misleading insurers about licence length (68% female) and lying about possessing a no claims discount (53% female).
Take aim and hire
I gather that David Ross went for a quick two-day shooting trip after returning from his holidays in August. Demonstrating his prowess on the moors makes a change from bagging brokers, which has been consuming the Gallagher International chief executive's attention for most of this year. But is keen shot Ross's appetite for boardroom trophies sated yet?
Monte Carlo or bust
Those of you staring enviously at any colleagues, rivals and peers who get to travel to the Monte Carlo Rendez-Vous at the end of this week might feel heartened by the following perspective. While it is true that there are lavish cocktail parties, yachts and fast cars, there is also a dizzying round of quick-fire half-hour meetings. "It is like speed dating," according to Markel International president Jeremy Brazil. Urgh! Give me a sedate queue at a Lloyd's box any day.
Expiration date
There were some red faces at the Home Office during last month's riots when the mandarins discovered that the forms they were using for Riot (Damages) Act claims were, to put it mildly, a little outdated. The forms hadn't been changed since decimalisation in 1971, meaning that would-be claimants were expected to outline their claims in pounds, shillings and pence. The good folk at AXA stepped in and provided some copies of their own forms, which the Home Office then tailored for their own requirements.
Over the Noonan
If you're bored by a quiet summer in UK insurance, take a look at the reinsurance world across the pond. There's a three-way battle to buy Transatlantic Re – between Validus, Allied World Assurance and Warren Buffett's National Indemnity – and there have been some heated exchanges. The prize for the best comment so far goes to Validus chief Ed Noonan. He's accused Transatlantic's board of time-wasting, spreading misinformation and "wilfully burying their heads in the sand".
The right side of 45
An eagle-eyed reader has spotted that Insurance Times added five years onto Laurent Matras's age in last week's issue. The Groupama managing director is a fresh-faced 42, not 47. Neither was he an accounts clerk at Willis.