Who's rising and falling in this week's industry index?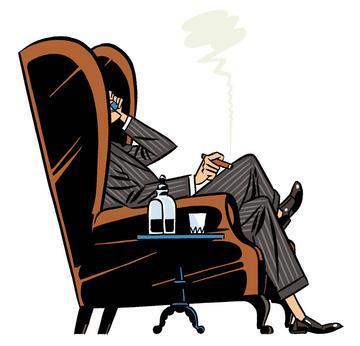 To see the Backchat Market Matrix in full, click on the pdf link, right
Attack and defend
The routes to the insurance industry are varied and colourful. Guy Carpenter's Chris Klein, for example, came to the esoteric world of reinsurance broking via the battlefield – he is a retired major of the Staffordshire Regiment and still sports his regimental cufflinks. While there are undoubtedly some similarities between the two worlds, some things are mercifully different. "When I was a soldier I was in the business of destroying assets," the affable Mr Klein tells me. "Now I work for a firm that likes to protect assets. It's a good job we didn't have performance-related pay in my old job."
Worlds collide
I'm a great fan of period dramas, and I've been an avid viewer of Downton Abbey. However, Aviva may be regretting the adverts it commissioned for the start of every commercial break, as there has been a massive public backlash against the motorbike crash depicted. Some angry viewers labelled the adverts depressing and said it ruined the show. Aviva said it was important to tell stories of "real customer dramas", but I bet Aviva wasn't expecting a drama of its own to contend with.
Jackpot
For those of you convinced that insurance underwriting and dabbling on the bond market are akin to gambling, I've just stumbled on a transaction that combines all three. Online lottery company MyLotto24 has bought a three-year insurance-linked security that protects it against paying out more than it would like in jackpots. For the uninitiated, an insurance-linked security is a way of transferring risk to bond investors rather than a traditional insurer. Surely a punt wrapped in a wager tied up in a flutter.
The gher-king
Swiss Re's iconic Gherkin building has probably done more to raise reinsurance's public profile than anything else. Unfortunately for Swiss Re UK chief executive Russell Higginbotham, it means he is also known as the Gherkin Master. Now there's an idea for a t-shirt …
Picture this
Elsewhere, I hear Aviva is bringing back its 'You are the big picture' campaign for the second year. Customers are asked to post a photo of themselves on Aviva's Facebook page, along with a message about what matters most to them. Some of the pictures will be projected onto the flytower of the Lyttelton Theatre. The campaign was a roaring success last year, apparently. I wonder if Aviva lets brokers take part?
Be careful what you wish for
Jack Straw has been making waves in the industry for his stance on referral fees, and also by asking for postcode pricing to be banned. Straw railed against "postcode discrimination" from insurers, which he said was driving up premiums for innocent drivers. However, one sharp-eyed motor broker has noticed that the area with the highest level of non-disclosure – 40% – is none other than Blackburn, Jack Straw's seat. What would ending postcode pricing do for the motor premiums of Straw's constituents, I wonder?
Out!
As a cricket fan, I take an interest in the industry games. Last week saw the MCE Maestros play Markerstudy. My pals in the MCE team were confident of winning, stating that the Markerstudy boys had never played a game together. "In fact, Markerstudy looked like they had never even held a cricket bat," one member said. But pride comes before a fall, and Markerstudy romped to victory with 138 runs to MCE's 109. MCE has played (and lost) 12 games this season, but I always have a soft spot for the underdog. Better luck next year, boys.