GWP improves but COR and pre-tax profits take a hit at the Lloyd's insurer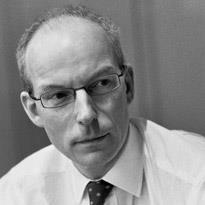 Beazley's 2014 pre-tax profits fell 18% as a result of lower than average reserve releases and higher foreign exchange losses.
The insurer, which manages five Lloyd's syndicates, reported a profit before income tax of $261.9m (£172m), down from $313.3m in 2013, in the year to 31 December.
It's combined operating ratio (COR) also dropped to 89%. The result was a drop on 2013's record 84% COR, but was "in line with the company's five-year average".
Gross written premium at the insurer grew 3% to $2,021.8m.
Prior-year reserve releases contributed $158.1m to Beazley's 2014 underwriting result (2013: $218.0m).
Chief executive Andrew Horton (pictured) said: "Beazley delivered another strong performance in 2014. Our business grew while achieving a combined ratio of 89% in an increasingly competitive market.
"We continue to make long-term investments in our businesses around the world, looking beyond the pressures of this underwriting cycle. We hired 40 new underwriters in the course of 2014 and opened new offices in Dubai and Dallas."
The company's reinsurance division underwrote 9% less in gross premium in 2014 than in 2013 and said it would continue to prune the book further in 2015 due to the over-capacity in the market.
Other catastrophe-exposed accounts, such as the large commercial property insurance book in London and the energy insurance book, also shrank, by 12% and 18% respectively, last year.
Join the debate at our Insurance Times London Market Forum on LinkedIn