Warren Buffett's conglomerate buys manufacturing company Precision Castparts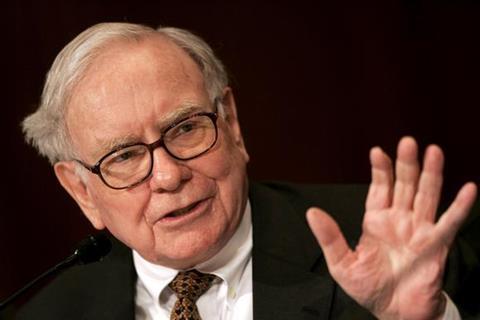 US conglomerate Berkshire Hathaway has bought manufacturing firm Precision Castparts Corporation for $37.2bn (£24bn).
The deal is likely to reduce Berkshire's reliance on its insurance and reinsurance businesses for profit. Berkshire's insurance businesses accounted for $5.2bn, or 31.6%, of Berkshire's full-year 2014 operating profit of $16.6bn.
Berkshire, run by billionaire investor Warren Buffett, owns a range of insurance and reinsurance companies, including US motor insurer Geico and General Re, one of the world's biggest reinsurers.
The group as a whole operates in a wide range of industries. Its portfolio includes food company Kraft Heinz and battery manufacturer Duracell.
Commenting on the Precision Castparts deal,. Buffett said: "I've admired PCC's operation for a long time. For good reasons, it is the supplier of choice for the world's aerospace industry, one of the largest sources of American exports. Berkshire's Board of Directors is proud that PCC will be joining Berkshire."