Once one of the safest places in the world, the tropical island now has a higher murder rate than the USA, with fear of crime being blamed for driving away insurance executives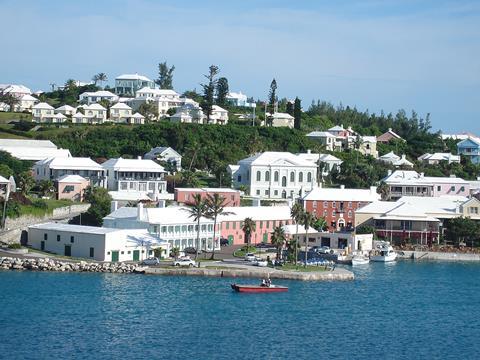 With its tropical climate, golden beaches and position as a global reinsurance hub, Bermuda's government boasts that the island is the "jewel of the Atlantic".
New Bermuda governor George Fergusson last month spoke of his pride at taking office on an island with a "high reputation as one of the best places to live, visit and do business".
It is this and the favourable tax treatments that makes Bermuda the home of international (re)insurance giants such as Hiscox, PartnerRe, XL and Everest Re, to name a few.
But as an Insurance Times investigation reveals, there is a darker side to Bermuda, one of gun crime and murder, which is causing deep concern among the world's top reinsurance executives.
Sources say 32 insurance executives left the island last year, and there are fears that those departures could turn into an exodus if the violent crime continues.
Off the record, senior executives express their fears, while business groups say high crime could damage the island's commercial interests.
The latest Bermuda Police Service crime figures back up their concerns. There were eight killings in 2011, which, for a population of 64,000, is almost double the global average, according to the UN's Global Study on Homicide.
Five were gun-related and three people have been charged. Gangsters, using guns smuggled from places like Jamaica, are largely responsible for the 120 firearm offences in 2010 and 57 last year. The nature of crime has also become more brazen, with an armed robbery in broad daylight at a business premises this year.
Rising crime
One concerned chief executive says crime had risen significantly in recent years and was now a regular topic of conversation among ex-pats. "I have always felt that one of the biggest risks to Bermuda is not so much political but social unrest," he says.
While acknowledging that most recent departures had been due to high operating costs and a lack of permanency for executives and their families, he says crime is now at the forefront of people's minds.
"I don't think there are droves of people leaving because of it," he says. "But it has got to the point where you go to the typical ex-pat dinner party or cocktail party and it is frequently a topic of conversation, when in the past it didn't even come up."
He says it is hard to see what the government is doing to tackle the issue. "Police prosecutions seem incredibly inept here - there seems to be an inability to actually make a case and make it stick," he says. He blames ex-premier Ewart Brown's administration for not getting a grip on unemployment that erupted on the back of the global downturn.
Another executive also says the threat to the safety of employees and their families has become a concern.
Despite many of these crimes being blamed on a few individuals, he says their effects on the island's economy and reputation could be far-reaching, particularly if a guest worker did get caught up. "What I worry about is what happens if it does spill over [from gang-on-gang and petty crime]?" says the executive. "Bermuda has the most shootings per capita in the world except Mexico."
The situation has deteriorated to such a state that Bermuda Chamber of Commerce executive vice-president Joanne MacPhee warns that international investors could be scared off.
MacPhee, in a thinly disguised plea for the authorities to act, told Insurance Times: "The rise in serious crime in Bermuda is indeed of concern to the Bermuda Chamber of Commerce and our members.
"Anything that impedes the growth and development of our international and local commerce partners is troubling to us, especially now as we seek to collectively rebuild our reputation as a leading offshore financial centre.
"Some in Bermuda fail to realise that international companies have options and that Bermuda is no longer the unquestioned go-to location. If we are to remain truly competitive, we need to look at every aspect of our community and seek to quickly resolve issues that hinder progress."
Less of an issue
But others believe the fears are exaggerated and that the police have been clamping down on crime.
The figures, while worryingly high relative to other countries, are at least on a decline. Reported crime last year fell to its lowest annual level since comparative records started 12 years ago – down 4.5% on 2010.
Hiscox Bermuda chief executive Charles Dupplin says: "There was obviously a concatenation of quite unpleasant crime that was very much within a section of the local community, but violent crime against international company staff has been at a very low level."
We have already seen a slow migration of people in our industry away from the island and that is mainly because of the immigration laws, but that will become an exodus if someone becomes directly affected by a crime'

Insurance executive
Dupplin believes that while burglary is prevalent in Bermuda, it is a problem worldwide and up to a homeowner to secure their property.
Endurance Specialty Holdings chief executive David Cash says crime is less of an issue than foreign media presents. "I have not seen a staff member leave as a result of concerns about crime," he says. "The concerns that drive relocations tend to be more related to family issues."
Cash believes the root of the problem is the disaffection of young people. "This has been a 20-year evolution," he says. "The recent signs appear to be sudden, but the underlying conditions and pressures have been in place for some time."
While the police are making a positive difference, they have not been able to overcome the gang and drug problem, he says. "It is not for lack of concern on the part of the police and government that these issues have not been solved," he says. "Could more be done? The answer has to be yes. But the solution is not more policing, the solution is likely to come from better social support for families and youths."
Fragile situation
While such support for Bermuda is reassuring, the situation remains fragile. All it will take is for one member of the business community to get caught up in the crime, and frail nerves will shatter.
One executive summed up many people's fears: "The biggest concern that I have is what happens if one of my employees or their family gets affected by this directly, whether it is being robbed, getting hit by an errant bullet or getting beaten up because they happen to look at someone the wrong way in the back of town?
"We have already seen a slow migration of people in our industry away from the island and that is mainly because of the immigration laws, but that will become an exodus if someone becomes directly affected by a crime."
A chief executive's fears
"A number of people I know have been robbed or threatened or had a home invasion. I have heard of people being robbed at gunpoint, so yes it is happening.
"When I came back here in the 1980s, once a year the main event would be some kind of knife crime but it seems that now there are numerous gun crimes and people being killed all the time, although so far it hasn't really crossed over into the general public.
"It seems to date to have been only gang rivalry over drugs but surely it's only a matter of time before it crosses over. If it gets worse it won't be long before you start to see people leaving.
"I love it here but if I didn't feel I had my safety and that of my family I wouldn't want to stay here."