Broking group says IPO review is ongoing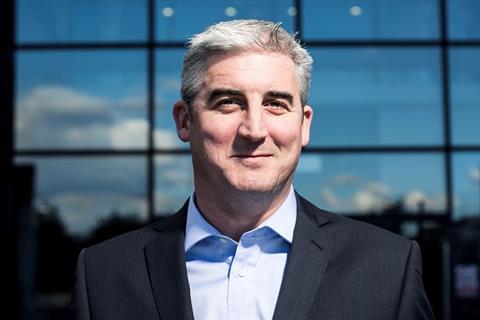 Broking group BGL's profit has dropped by 14.9% in its most recent financial year because of a £35m loss at its personal injury law firm Minster Law.
BGL made a profit before tax of £70.4m in the year to 30 June 2015, down from £82.7m the previous year.
The group said the profit included a £20.3m gain from the sale of motorbike broker Bennetts to over-50s provider Saga, as well as the £35m Minster Law loss.
BGL said Minster Law had been hit by the 2013 personal injury legal reforms, including the Legal Aid, Sentencing and Punishment of Offenders' Act (Laspo). Minster Law's revenue dropped by 52% to £25m (2013/2014: £52m).
The company said: "The business has been impacted by legislative changes arising principally from the 2013 Legal Aid, Sentencing and Punishment of Offenders Act (Laspo) which have impacted the market for personal injury claims.
"This difficult operating environment resulted in a fall in revenue and a £35m loss that has negatively impacted revenue and profits at group level."
The company added however that the transformation of Minster Law was progressing according to plan. It said: "The transformation of Minster Law systems, processes and capabilities in order to better serve its customers in an environment of declining margins within the sector is making good progress."
IPO review continues
BGL's total group revenue was almost flat at £505m (2013/2014: £505m).
While Minster law revenues shrank, broking and price comparison revenue was up 6% to £482m (2013/2014: £453m).
BGL owns price comparison site Comparethemarket.
Group customer numbers increased by 500,000 to over 8 million, while insurance broking policies under management increased by 9% to nearly 3 million.
BGL announced in January that it is considering floating on the London Stock Exchange. The company said: "At the present time, no decisions have been made and that review is ongoing."
BGL chief executive Matthew Donaldson (pictured) said: "The group is well placed to leverage both our competitive advantages and long-term market trends such as the explosion in use of smartphones, rapidly becoming the device of choice for consumers, and increased consumer empowerment in financial services. I am confident we should continue going from strength to strength."
Executive chairman Peter Winslow added: "I am delighted with the progress at both operational and strategic level which has resulted in a stronger more focused business with a sharper strategic edge."