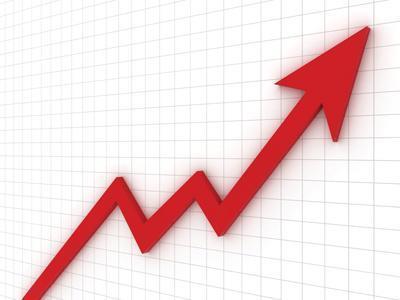 Over 50s insurance provider Saga's motor underwriting business made an operating profit of £82.8m in the year ended 31 January 31 2016, up 10.3% on the £75.1m it made the previous financial year.
The division's combined operating ratio was 74.4% an improvement of 3.5 percentage points over the 77.9% it reported in 2014/15.
Key points:
Saga has not seen same increase in claims frequency reported by other firms
Home insurance operating profit increased by 3.2% to £64.1m
Launch of the motor panel has allowed retail broker to increase competitiveness
Excluding the £64.6m in reserve releases the pure COR improved by 1.9 percentage points to 102.9%, as a result of a reduction in operating expenses.
A greater share of indirect costs were allocated to the home and other insurance segments.
The insurer said it had also not seen the same increase in claims frequency reported by other firms, with frequency being broadly flat across accidental damage and personal injury claims.
It saw a marginal increase in third party damage severity, mainly driven by increases in at-fault repair costs.
Saga's overall motor business, which includes broking and ancillary income, saw its operating profit grow 17.8% to 118.3% (2014/15: £100.4m).
Total revenue grew by 2.1% to £318.7m (2013/2014: £312m).
Revenue and gross written premiums decreased during the year as a whole, reflecting the fall in premiums in the early part of last year.
Despite this, Saga has grown both customer numbers and profits by improving its underwriting performance and the initial impact of its new motor panel.
The fall in premiums has also been offset by a £10m increase in revenue from broking and the inclusion of motorcycle broker Bennetts from 1 July 2015.
Saga bought Bennetts last July in a deal worth £26.26m.
The launch of the motor panel in has also allowed the retail broker to increase its competitiveness outside of AICL's traditional target market of lower risk drivers.
The panel, launched in late summer, has five underwriters. Saga expects to add two more during the year.
Around one quarter of net premium was underwritten by the panel during January 2016.
Home insurance
Saga's home insurance business, which is underwritten by a panel of insurers rather than Saga itself, also had a good year.
Home insurance operating profit increased by 3.2% to £64.1m (2014/2015: £62.1m), while revenues rose 8.7% to £99.8m (2013/2014: £91.8m)
Saga said despite experiencing the same fall in average premiums that the wider market had experienced, the increased use of the 'Saga Factor', a metric including predictive data points has enabled its panel to price risk more effectively.
It has also led to a reduction in the net rate, enabling the insurer to maintain its margin despite falling market rates. As a result it has also grown its home policies by 2.3% to 1.28m (2015: 1.25m).