Saga insurance profit grows despite discount rate hit and lower underwriting unit profits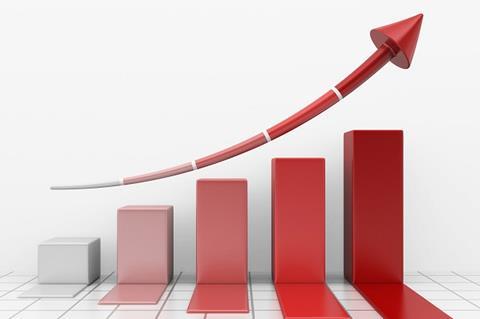 Over 50s provider Saga's insurance business enjoyed a 2.1% increase in profit before tax in its most recent financial year thanks to a surge in motor broking profit.
The motor broking surge helped offset lower profits in the insurance unit's other segments, including home broking and underwriting, and a £4m hit from the cut in the personal injury discount rate to -0.75% from 2.5%.
Saga insurance profit
The insurance business, which comprises Saga's broking and underwriting operations, made a profit before tax, excluding discount rate impact, of £215.1m in the year to January 31 2017, up from £210.6m the previous financial year.
When the £4m discount rate hit to the underwriting business is included, the insurance division's 2017 profit would still have been higher than 2016's at £211.1m.
The main reason for the increase was a 58% increase in motor broking profit before tax to £45.2m from £28.6m.
Saga said this was caused by a combination of improved yield management, improved efficiencies in marketing and operations and the benefit of its panel of motor insurers.
The company said the motor panel, which it introduced in summer 2015, had generated £3m of additional profit in the year, with 30% of net premium for renewal policies now being placed with the third party underwriters on the panel rather than Saga's in-house underwriting unit, Gibraltar-based Acromas Insurance Company Limited (AICL).
Underwriting drop
The performance in motor broking offset an 8.3% drop in profits at AICL, Saga's biggest insurance unit by profit, to £77.1m from £84.1m, excluding the discount rate effect.
Including the £4m discount rate hit, the profit drop was 13% to £73.1m.
Saga attributed the drop in performance to a fall in reserve releases to £63m from £68m and the first year of cost associated with its new quota-share reinsurance arrangement with Munich Re subsidiary New Re.
Under the deal New Re covers 75% of the downside risk from all motor policies underwritten from 1 August 2015 for accidents occurring from 1 February 2016.
AICL also experienced a 10% drop in revenue, excluding the impact of the quota share and the discount rate change, to £223.5m from £248.2m.
Saga said the drop was caused by the introduction of the motor panel. But this move has also reduced claims costs by 11.2% to £195.9m (2016: £220.6m).
Group result
As a group, Saga reported a 5.6% increase in underlying profit to £187.4m from £177.4m.
Chief executive Lance Batchelor said: "For the third successive year since IPO, we have delivered a strong set of financial results."
He added: "Our confidence in continuing to deliver a consistent financial performance in 2017 is strong. We have started the financial year well, and I look ahead with a great deal of optimism for the business."