Over 50's provider Saga says motor panel performing 'effectively'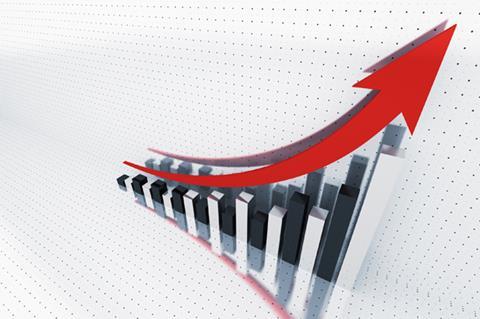 Over 50s provider Saga's insurance business made a trading profit of £118.5m in the first half of 2016, up 3.7% on the £114.3m it made last year.
Saga described its insurance results for the half as a "strong performance in a competitive environment."
Saga insurance business first half key figures
| | H1 2016 | H1 2015 | Change (%/points) |
| --- | --- | --- | --- |
| Revenue (£m) | 214.9 | 254.3 | -15.5 |
| Trading profit (£m) | 118.5 | 114.3 | 3.7 |
| COR (%) | 58.6 | 65.5 | -6.9 |
| Solvency II ratio (%) | 196 | 170 | 26 |
The combined operating ratio (COR) for the business Saga underwrites in-house improved by 6.9 percentage points to 58.6% (H1 2015: 65.5%).
The company said the improved ratio was mainly achieved from motor rate increases earning through, efficient management of claims and continued positive claims experience. It said reserve releases were consistent across the two periods.
The performance improvement came despite a 15.5% drop in revenue to £214.9m (H1 2015: 254.3), which was mainly caused by the company's in-house Gibraltar insurer, Acromas Insurance Company Limited (AICL), signing a deal to pass 75% of its motor risk to Munich Re subsidiary New Re under a quota-share arrangement.
The policy count increased by 11.7% to 3.05 million (H1 2016: 2.73 million).
Saga attributed the performance to its insurance business model, which it says allows it to operate efficiently in all market conditions.
The company's insurance broking unit, Saga Services, passes business either to panels of third party underwriters, individual third-party underwriters or to in-house insurer AICL.
Home and motor
Saga said its recently-established motor panel is now writing a quarter of the company's motor business on renewal, and that it is "performing effectively".
The company said that the home insurance market continued to he "highly competitive" and the company had seen the same falling rates as the rest of its peers.
But it added that competitive tension on its home insurance panel had increased as new members had joined, giving the company a price advantage, with the cost of cover offered by panel uinderwriters to Saga Services, falling faster than the average market price.
Saga said: The panel is now running very efficiently and as a result, future margin improvements are expected to be more in line with wider market rate rises.
Brexit effects
The company also provided an update on how Brexit would affect its motor business.
It said that for Gibraltar based insurer AICL "we can see at present we can see no reason why the decision to leave the EU will lead to a change in how we currently operate.
Saga insurance trading profit breakdown
| Trading profit (£m) | H1 2016 | H1 2015 | Change (%) |
| --- | --- | --- | --- |
| Motor insurance | 72.1 | 65.6 | 9.9 |
| Home insurance | 30.4 | 34.4 | -11.6 |
| Other insurance | 16 | 14.3 | 11.9 |
| TOTAL | 118.5 | 114.3 | 3.7 |
Saga insurance breakrevenue breakdown
| Revenue (£m) | H1 2016 | H1 2015 | Change (%) |
| --- | --- | --- | --- |
| Motor insurance | 120.4 | 157.2 | -23.4 |
| Home insurance | 47.5 | 50.6 | -6.1 |
| Other insurance | 47 | 46.5 | 1.1 |
| TOTAL | 214.9 | 254.3 | -15.5 |