Line-up includes world wide web inventor Sir Tim Berners-Lee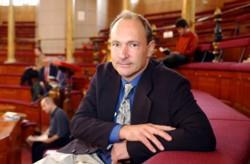 The inventor of the world wide web, Sir Tim Berners-Lee, has been confirmed as the closing keynote speaker at Biba 2012 in Manchester.
He is joined by leading journalist Andrew Marr, who will address brokers on the first day and also host the rest of the conference.
A panel of top industry speakers has been confirmed for the first day to debate the issues affecting the future of our sector, including Arthur J Gallagher's David Ross, Lockton's Julian James, Stuart Reid of Bluefin, Sean McGovern from Lloyd's and Towergate's Nick Houghton.
A broader panel has been put together for the second day to discuss events taking place in our society, both nationally and globally.
Panelists include executive editor of The Times, Daniel Finkelstein; Andrew Rawnsley of the Observer; Liberty director Shami Chakrabarti, and online Dragon's Den dragon and chief executive of Ariadne Capital, Julie Meyer.
The seminar sessions have also been confirmed. Subjects include business trends, how to make money out of motor insurance, the future of broking, opportunities in healthcare, cyber risks, understanding trade credit, the latest on regulation and what future customers will demand.
The theme for this year's conference and exhibition, to be held at Manchester Central on 16-17 May, will be 'Shaping our Futures', to reflect Biba's manifesto commitment to influence the issues affecting brokers and to take the lead role, with support from members, in driving through change in the insurance industry.
Biba chief executive Eric Galbraith said: "The Biba conferences have gained a reputation for introducing some of the best speakers in the UK and from further afield. This year promises to continue that trend with speakers to entertain, inform and amaze.
"Despite the general economic uncertainty, Biba is committed to invest in the flagship event for the UK insurance market. 'Shaping our Futures' is about developing a strategy for the present that will help us prepare for the future. And with a fantastic speaker programme, a full exhibition and free entry for brokers, Biba 2012 promises to be, once again, unmissable!"
Click here to download a pdf of the full Biba 2012 programme.