Ten point plan aims to cut the cost of regulation and provide more value for money for brokers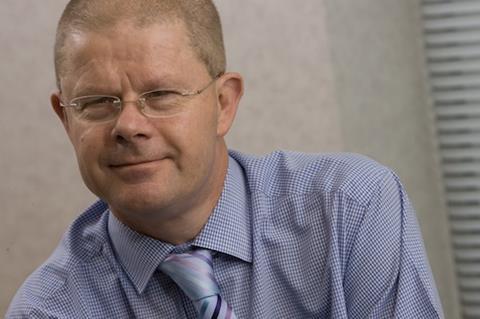 Biba is urging the FCA to apply a more proportionate hand to firms when it is requesting information for its thematic reviews.
The trade body said the regulator needed to give greater consideration to the impact their data requests had on firms when it came to the amount of information they requested and the timescale in which they needed it.
At the launch of its 2015 Manifesto in the Houses of Parliament today, titled Insuring Britain's Future, Biba announced the FCA had pledged to work constructively with Biba and other stakeholders to strive for better and more proportionate regulation.
The manifesto also outlined Biba's key priorities for the year, including developing smarter, clearer and value for money regulation.
FCA chair John Griffith-Jones has pledged to work constructively with Biba, and the Manifesto also includes a new ten point regulation plan.
The areas it will focus on include; certainty around client money rules, a fairer model for the FSCS scheme and consideration of the FCA competition objective following the CMA decision on narrow 'Most Favoured Nation' clauses.
Chief Executive Steve White said: "We have a number of new issues to raise but regulation remains the key priority for members.
"We know that globally, UK brokers have the most expensive regulatory costs in the world, that we are low risk and that regulation is not proportionate.
"We welcome the FCA's commitment to work with us and we will take forward the Manifesto's new ten point plan on regulation."
Other key areas in Biba's manifesto include:
IMD
The European regulator is planning to implement key legislative changes in the Insurance Mediation Directive (IMD 2).
The changes could have a significant impact on the way insurance brokers are expected to operate their businesses.
These include; how wide the scope will be, commission disclosure, and additional information documents for customers.
Executive director Graeme Trudgill said: "It is a massive issue. We would like to think it will be concluded in the summer time, then there will be an implementation period of two years.
"Even if you a small broker out in the shires you will still be affected. It is a critical issue that will filter down."
Claims
As one of the key objectives of Biba's claims working group, it is working with AXA to provide advice to brokers on the common reasons why claims are repudiated in the UK market and how losses can be avoided.
The trade body is also working with the FCA on the commercial claims thematic review.
Sharing economy
In 2015, Biba plans to work closely with representatives from the sharing economy to see how businesses and individuals within this emerging sector can get access to insurance.
Trudgill said: "The sharing economy is a massive growth area for the country."
Cyber insurance
Biba is also working with the ABI on a best practice guide to redefine definitions contained in cyber insurance policies
Trudgill said: "We think it is really important. It is not an easy class, some of the wording is complicated and detailed.
"We are going to work on the definitions with the ABI and cyber experts to make it more digestable."
Business rates
The trade body is also campaigning for the current system for calculating business rates to be changed. It has not been altered for 30 years.
Biba said its members were concerned it was out of date and no longer fit for purpose.
Biba said: "The current system restricts growth and job creation and does not recognise business' ability to pay. It needs to be simpler, modernised, more transparent and more competitive and move away from being based on property."
Motor insurance
Biba has lended its support to Ageas's call for the government to remove insurance premium tax from telematics products for young drivers to help promote its use and improve raod safety.
The government has committed to publishing its first research into telematics and young drivers in April.
The trade body also wants the government to raise the small claims track limit to £5,000.
Additionally, it is campaigning for the government to encourage a wider take-up and promotion of classroom speed awareness courses and to look at developing further road safety education in schools.
Manifesto support
Trudgill said the manifesto did not only represents members' voices but it also included supporting statements from 16 organisations; the CBI, ABI, CII and FSB all supporting Biba's calls.
Turdgill added: "Our Manifesto's calls for action offer solutions to the barriers identified and will take these forward to the relevant Government officials, MPs, and other stakeholders to get the best results for customers and our members."
Join the debate in our new LinkedIn specialist discussion forums