The regulator said it knows FSCS levies are a concern to brokers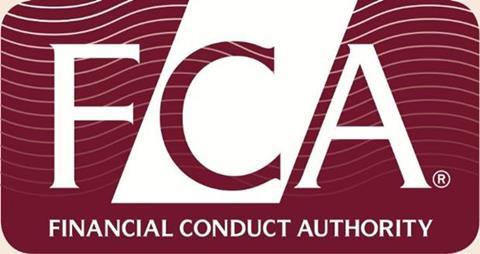 The FCA has confirmed it will review the funding for the Financial Services Compensation Scheme (FSCS) in 2016.
In its final rules on fees and levies for 2015/16, published yesterday, the FCA said compensation costs had increased over the past four years.
The FSCS is a fund that pays financial firms' obligations to customers if the companies themselves are unable to, for example because of insolvency.
The levy covers the cost of compensation paid out by the scheme.
The FCA said: "We we are very conscious that FSCS levies, including interim levies, are a concern to firms.
"Our rules therefore limit the amount that the FSCS can levy from each FSCS funding class in any one year.
"These limits are set on the basis of what is affordable to each funding class. We have committed to review FSCS funding in 2016 and will issue a consultation paper seeking comments from stakeholders."
The announcement has been welcomed by Biba, which has lobbied for an alternative funding model. The FSCS levy hikes have been unpopular with brokers because they have been mainly caused by compensation for payment protection insurance (PPI), which traditional insurance brokers did not sell.
Biba executive director Graeme Trudgill told Insurance Times: "This is welcome news. We still think the current model is too blunt an instrument. We have to look at how it can be fairer for a low-risk sector like the broking industry. The time is right for the discussion about those fees.
"We are glad that we are going to be able to now have a forum about this."
In January the FSCS confirmed that for 2015/16 it would not charge a levy to brokers either for the cost of compensation paid out by the scheme or for the cost of running the scheme.
This was because there was a surplus balance from the levies charged to brokers in previous years and because claims volumes are expected to fall during the year.
But Biba raised concerns that, because of the way the FSCS levies are calculated, there is likely to be volatility in what brokers pay from year to year.
The scheme calculates levies based on a three-year projection of compensation costs. Those projections are based on historical costs, and so are tainted by the high PPI costs of previous years.