Funds cover cost of FCA's regulatory activities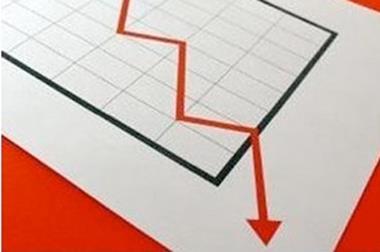 The FCA is planning to cut the fees it charges brokers and insurers in 2016/17 to cover the cost its regulatory activities.
Under FCA plans, insurers will see their fees go down by 1.6% to £24.3m from £24.7m, while brokers could see their fees go down by 1.6% to £27.6m from £28.1m.
For the first time, the FCA will charge firms that have consumer credit licence.
In February 2015 the FCA took over the regulation of consumer credit from the Office of Fair Trading (OFT).
This means that overall the regulator will push up the levy on financial services by 7.8% to £519.3m.
The fees cover the cost of the FCA's regulatory activities, with fees for individual firms based on the areas they undertake.
It also go towards the costs of market studies and thematic reviews undertaken by the regulator.
The regulator is planning to complete its review into appointed representatives in the second quarter of 2016, while in the third quarter it will publish a report on its general insurance big data review.
Today's publication also sets out the proposed fees for MAS and the Ombudsman Service.
The FCA will collect £24.5m on the Ombudsman's behalf, up 5.2% on the £23.3m. This figure is made up of £23.3m, which is the same amount the FCA collected in 2015/16, plus an additional £1.2m for consumer credit firms.
The FCA will also collect £75m on behalf of MAS, a 5.2% reduction on last year's budget of £79.1m. However, as a result of, yet to be allocated, consumer credit contributions collected from last year, and the anticipated consumer credit contributions for 2016/17, £68.9m will be levied as opposed to £75m. The £68.9m figure comprises of £27.6m for delivering money advice, and £41.3m for the coordination and provision of debt advice.
The consultation closes on 27 May 2015.