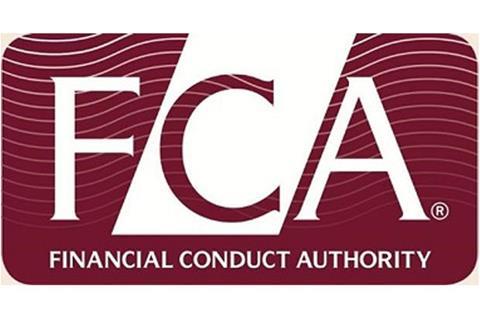 The FCA has slammed brokers for having poor oversight over their appointed representatives.
In its thematic review released today, the FCA found significant shortcomings in the control and oversight of appointed representatives by their principal firms in the general insurance sector in a thematic review published today.
As a result of its findings, the FCA has also issued two Section 166 skilled person reviews in relation to five of the principal firms, to assess whether detriment had been suffered by customers from mis-selling and consider the adequacy of systems and controls.
At the appointed representatives of one principal firm there was significant evidence of mis-selling leading to actual customer detriment, the regulator said.
The FCA has also found examples of potential mis-selling and customer detriment as a result of appointed representatives' actions at a third of the principal firms included in the review, with most of these issues not previously identified by the principals.
The poor customer outcomes identified included customers buying products they may not need, products they may not be eligible to claim under or customers not being provided with enough information to make an informed decision.
Appointed representatives undertake regulated activities under the supervision of an authorised firm who acts as their principal.
The principal firm has regulatory responsibility for the appointed representative and generally, in the regulatory context, anything that the appointed representative has done or omitted to do is treated as having been done or omitted to be done by the principal firm itself.
The FCA said its main concerns are:
The material risk of customer detriment arising from the activities of appointed representatives that are not subject to appropriate control and oversight from their principal.
Some of the firms did not appear to have understood the full extent of their obligations for ensuring their appointed representatives complied with regulatory requirements.
Over half of the 15 principal firms in its sample could not consistently demonstrate that they had effective risk management and control frameworks to identify and manage the risks arising from the activities of their appointed representatives.
The FCA also found that almost half of the principal firms in the sample could not demonstrate that they had understood the nature, scale and complexity of the risks arising from their appointed representatives' activities and in particular the risk to customers.
The FCA is also writing to chief executive officers of principal firms in the general insurance sector to remind them of its expectations and set out what actions firms should take to address the issues raised in the report.
Further work will also be undertaken with some of the firms who were in the wider sample but not included in the detailed work.