The strengthening US economy provides a fantastic opportunity for dollar depositors and it is time for the insurance sector to take note, says Investec Bank's Jack Sirett.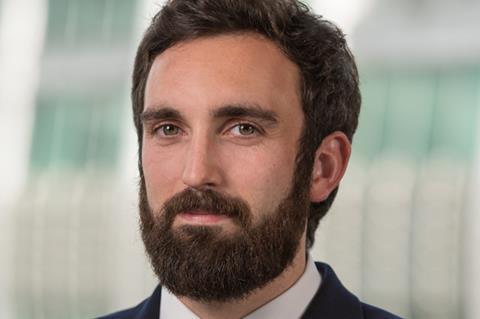 Before 8 November 2016, had you asked the majority of market commentators their opinion on the outcome of the US election, you would have received the same message over and over: not a chance would Donald Trump make it to the White House.
Fast forward nearly seven months, and no doubt those same commentators are still in shock.
But despite the ongoing political storm, the old engine of Uncle Sam continues to purr.
With unemployment at its lowest since 2007, Investec forecasting growth at 2.50% and further acceleration expected in the next few years, the Fed is the only central bank in a hiking cycle.
With no anticipated slowdown, we at Investec expect the Fed to continue to normalise rates, with the next increase at the June 14 meeting, and with another hike likely to follow later this year.
This gives those within the insurance sector a unique opportunity to maximise the returns on their funds held.
Sterling denominated firms are treading water in a pool of close to 0% interest rates; but for those who are fortunate enough to hold dollar balances, now is the time to look at Treasury and the placement of these funds in not only the most efficient manner but in a way that aligns with the CASS rulings.
Too often the value of efficient cash management is overlooked within the insurance sector and the gap between those who do and those who don't is becoming increasingly evident. Already many insurance brokers are recognising the tangible benefits of placing their funds with Investec.
If the market continues to move forward as we at Investec expect it shall, the rates achieved should continue to rise and ultimately insurance firms can expect to receive a welcome boost to their bottom line.
Next in this four part series, Jack will look at a case study that highlights the benefits of efficient treasury management but in the meantime it is a topic worth thinking about. We know American portions are big and this is without doubt a considerable amount of food for thought. To discuss your requirement in further detail please contact Jack on 0207 597 3601 or jack.sirett@investec.co.uk