Company plans to reinvest £29.2m proceeds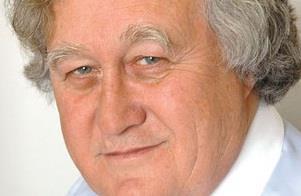 BP Marsh is poised to invest in new businesses after selling 80% of its shares in Hyperion to private equity house General Atlantic for £29.2m.
BP Marsh chairman Brian Marsh said the company had the board's unanimous support to reinvest the £29.2m.
Marsh told Insurance Times after the deal was announced: "We have our existing portfolio, aside from Hyperion, which is always on the lookout for further investments, and we do have a couple of new ones that have been sitting around for a few weeks and that we will probably proceed with."
He declined to name the new companies he was planning to invest in.
BP Marsh specialises in investing in start-up and early-stage financial intermediaries, including insurance brokers. After the sale of most of its Hyperion holding, its biggest insurance broking stake will be in Lloyd's insurer Besso, of which it owns 36.7%.
Hyperion IPO
BP Marsh sold its Hyperion stake because in part it felt it could do no more to help it develop. BP Marsh was instrumental in Hyperion's start-up, investing in it from its formation in 1994, but the company has grown rapidly and is more than capable of fending for itself.
Marsh said: "There comes a point when the child becomes so grown up that you have to pat it on the shoulder and say: 'You're on your own.'"
He acknowledged that BP Marsh could have netted more for its stake in Hyperion if it had waited for the company to complete its stock market float.
But he added that, given the stage of Hyperion's development, holding on to the stake for longer was at odds with BP Marsh's strategy of investing in start-ups that needed its help.
Marsh said: "Our reputation is that when the job's done, we cut out. You could hold on to the stake and say 'I might get a bit more', but our reputation is more important than that extra bit of money."