MS Amlin to move European business in response to Brexit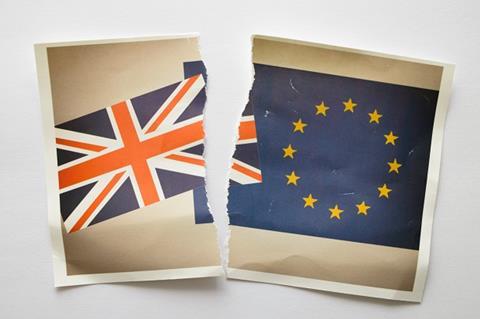 Lloyd's insurer MS Amlin is planning to shift its £444.7m gross written premium European business to Belgium in response to Brexit.
The company said it expects the change to be complete "well in time" for the 2019 renewals, subject to approval from the National Bank of Belgium.
MS Amlin, formed after Japanese insurance giant Mitsui Sumitomo bought Lloyd's insurer Amlin, will keep its headquarters in London.
MS Amlin's European business, called Amlin Insurance Societas Europaea (AISE), already has a branch in Brussels.
The company joins Lloyd's and QBE in choosing Belgium as a post-Brexit base for European business.
AISE wrote £444.7m of premium in 2016 and employs 508 people. It writes marine, casualty, property and fleet business through its UK domicile and its branches in the Netherlands, Belgium, France and Germany.
AISE chief executive Kim Hvirgel said: "We chose Belgium as our European headquarters for AISE because of its business-friendly financial centre, high-quality regulatory framework and geographical position in Europe.
"This is a strategic move that ensures our European brokers and clients experience no disruption from the UK's exit from the EU, whilst continuing to enjoy the same high-quality service they have come to associate with MS Amlin."