Briefing by editor Saxon East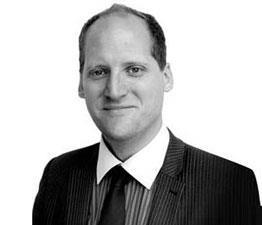 It was the day UK insurance changed forever. On Friday, the FCA released its devastating findings into its investigation of appointed representatives.
The abuse of customers is widespread, systemic, and at times, simply gut wrenching.
Only a minority of the 15 principal firms it probed could show good practice. Insurers, managing general agents, London market brokers, UK brokers – they are all in the firing line.
Examples of abuse include sales agents faking signatures; vulnerable people being targeted; customers with medical conditions flogged travel insurance products with little hope of making a claim; people in authority turning a blind eye to mis-selling; principal firms having no real idea what their appointed representatives were doing; customer complaints being given no real thought – the list goes on and on.
The gist of the report is that customers are a poor second to the all-consuming pursuit of making a sale.
But this report will change everything.
Firstly, its implications will go way beyond appointed representatives and strike at the very heart of how delegated authority business is conducted.
The report will result in any delegated authority relationship – such as schemes, brokers or loss adjusters taking control of claims, insurers handing the pen to MGAs – having the tightest of oversight and monitoring.
The report will deepen insurers concerns about handing out their authority further down the distribution chain.
MGAs and scheme brokers will have to be whiter than white in their compliance to convince insurers.
Many insurers were already aware of these problems - but this has raised the stakes signficantly and will inject a new sense of urgency.
Secondly, the findings are likely to result in compensation.
The real question is how big that compensation is likely to be.
In the past, credit brokers and the banks could be blamed for mis-selling PPI. Not any more.
The fallout from this report will shower more lice onto the flea-ridden reputation of UK general insurance.
The only crumb of comfort is that some of the blame will be deflected onto travel agents, garages and shop retailers who were some of the biggest culprits in this scandal.
This report is so sad because there are many insurance organisations – brokers, insurers, MGAs – that really do treat the customer as king.
Insurance Times speaks to these organisations every day. But they will get swept up in the forthcoming tide of public vitrol and solemn industry navel gazing.
Perhaps, in the end, some good will come out of this. It might eventually result in a more customer focused, professional industry, with the customer's best interest at the heart of everything.
And not just only part of an industry loving the customer, but an entire industry.
We can only hope.