Aviva's UK general insurance business reported a storming set of half-year results. It's a story of tough decisions and good management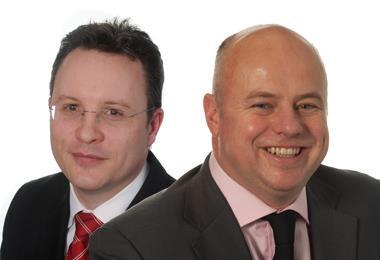 This is an opinon of editor Saxon East
Four years ago, RSA was bidding £5bn to prise away Aviva's UK general insurance arm. It was a sensational story.
Despite shareholder pressure, Aviva knocked back the bid. What a good decision that turned out to be.
While RSA is battling to streamline the business and repair its balance sheet, Aviva's UK general insurance business is thriving.
The half-year results are impressive on every front. The overall 94.3% combined operating ratio (COR) is an excellent result, even more so considering the UK flood problems.
Aviva is firing on all cylinders – private motor COR is 95% at a time when the soft market is pushing rivals nearer to the 100% mark; homeowner is 95% despite the floods and pricing dropping 10% year-on-year; and commercial motor, having cleared out the prior years, is now 92%.
Aviva has clearly got its claims, underwriting and pricing right.
In broker relationships, its strategy to reduce distribution with those players demanding above average commission rates is clearly paying off.
In terms of leadership, it is interesting that Aviva has had so many chief executives – Igal Mayer, David McMillan, Robin Spencer and Maurice Tulloch – in a short space of time.
But because the overarching strategy has been right – and that was a process kicked off by Igal Mayer, who got tough on unprofitable distribution relationships – it hasn't really mattered that there has been a churn in leadership.
Another key part of the strategy has been to simplify the company's once byzantine structure so that management can spend more time understanding their brokers and customers, and less time on process.
It's an environment in which some of Aviva's experienced management – such as intermediary and partnerships director Phil Bayles, commercial lines director Gareth Hemming, commercial chief underwriting officer Ian Ferguson, broker performance director Fraser Edmond, and managing director of personal motor home and specialist lines Ian Foy – have thrived.
None of this is to say that Aviva can rest on its laurels. There will always be a need to continue to improve, especially for smaller brokers who will look to managing general agents and foreign-based carriers if they feel service levels are inadequate.
There is a tendency for brokers to place business with local insurer branches, and having closed so many last year, Aviva will have to watch out for rivals trying to take advantage. AXA, Allianz and the up-and-coming Zurich are formidable adversaries in commercial.
For UK general insurance boss Maurice Tulloch, the big question will be how much premium he is prepared to lose to shield profitability.
Personal lines gross written premium was down 8.2% to £1.1bn, while the commercial lines book shrank 3.1% to £900m.
If Aviva grows again, it has to get the balance right between accepting larger volumes in return for handing over higher commissions.
It would be interesting to be a fly on the wall in the negotiations with super-consolidator Gallagher.
But overall, well done Aviva UK general insurance, the highly sought after crown jewel that is sparkling right now.