Coram's departure follows that of chief executive Andy Wallin last month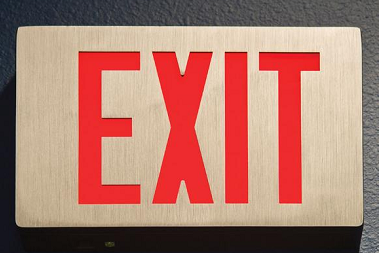 Brightside chief operations officer Tony Coram has become the latest senior executive to leave the broker after seven months with the company, Insurance Times can reveal.
Coram joined the broker in February from RSA following a shake-up of Brightside's senior management that had followed the appointment of former chief executive Andy Wallin and group commercial director Des O'Connor.
Coram will leave at the end of the year. His departure from Brightside follows that of chief executive Andy Wallin last month.
Chief people officer Kate Banks has also resigned from Brightside. She will leave this month. She had been with Brightside since January 2014.
Brightside said an announcement on their replacements will be made in due course.
"Tony and Kate have done an exceptional job supporting Brightside through a transitional period and I would like to thank them for their hard work. We wish them the best of luck in the future," said Brightside chief executive Mark Cliff.
"Brightside is going through a period of change as the management team works hard to lay the foundations for future growth. We are committed to building a team that will deliver the best possible proposition for our customers, staff and partners, and will be announcing replacements that fit that brief in due course."
According to its latest results filed at Companies House Brightside suffered a pre-tax loss of £8.7m in 2014 - a swing from a pre-tax profit of £5.9m in the previous year.
Revenue also fell by 32.2% to £40.5m in 2014 from £59.8m in 2013.