Lloyd's insurer boss paid £1.5m in 2014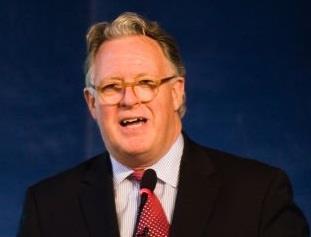 Brit chief executive Mark Cloutier was paid a total of £1.51m in 2014, down 18% on the £1.86m he received in 2013.
While Cloutier's base salary remained static at £450,000, his annual bonus fell to £900,000 in 2014 from £1.25m in 2013.
This was because he had a higher maximum bonus in 2013, when the company was privately owned. The 2014 bonus of £900,000 – 200% of salary – was the maximum Cloutier could have earned in 2014.
He hit the maximum in 2014 after beating a key financial target.
Some 75% of Cloutier's bonus is dependent on the company's return on net tangible assets (RoNTA) and 25% on total shareholder return relative to Brit's competitors.
In 2014 Brit achieved an adjusted RoNTA of 20.7%, beating the 18% target.
Chairman of Brit's remuneration committee Hans-Peter Gerhardt said: "The RoNTA outcome represents a third year of sector-leading returns. On the basis of these factors and taking into account overall performance, the committee determined that the bonus for the chief executive officer would be 200% of base salary."
If Cloutier hits his targets in 2015, we will be entitled to a maximum bonus of 300% of his base salary.
Brit is in the process of being bought by Canadian insurance group Fairfax. Brit noted that Cloutier's base salary has not been increased since April 2012 but added that it had not yet made a decision on his salary given the "exceptional circumstances".