Insurers' levy jumps 52% despite almost flat compensation costs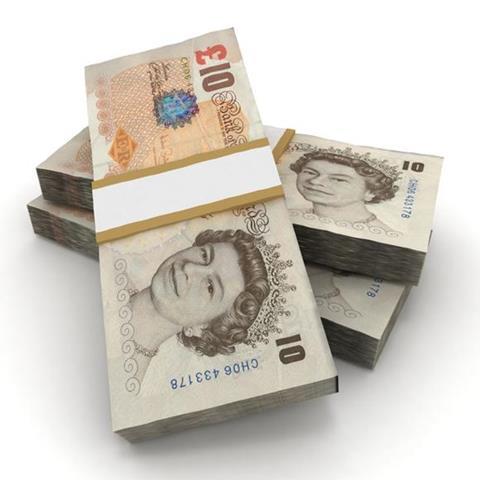 General insurance brokers are facing a £19m compensation levy from the Financial Services Compensation Scheme (FSCS) in the 2016/17 year, having paid nothing the previous year.
This is in addition to the 44% increase in brokers' share of the FSCS running costs announced yesterday.
General insurers have also been hit. Their compensation levy is expected to jump by 51.6% to £94m in 2016/17 from £62m in 2015/16.
The FSCS compensates customers of financial services companies if the companies themselves are unable to. Funds for the compensation are generated from levies on all financial services firms.
The FSCS estimates that it will incur £13.23m in compensation costs related to general insurance brokers for 2016/2017, up from £9.5m in 2015/16.
It scheme estimates that it will incur £100.35m in compensation costs from general insurers in 2016/17, down slightly from 104.1m in 2015/16.
Brokers paid nothing in 2015/16 because the surplus they had built up from previous years' levies covered the expected compensation cost that year.
For insurers, The FSCS said in its plan and budget for 2016/17 that it expects compensation costs for general insurers to be broadly the same as it was in 2015/16.
The scheme said it received a "significant number" of noise-induced hearing loss claims in early 2015 against failed insurers Chester Street Insurance Holdings, Builders Accident Insurance and Independent Insurance Company.
While many of these claims do not result in payment, the FSCS said the volume of paid claims is still expected to make up a quarter of the compensation spend, and it expects the trend to continue.
It also expects compensation for mesothelioma claims to continue at a similar rate to last year and remain the most expensive category of claims.
The scheme said it would also continue to pay claims from insurers that passported into the UK and subsequently defaulted on their payments, including Lemma Europe Insurance Company, European Risk Insurance Company (ERIC) and Berliner Versicherung.
It added that it expects payment protection insurance to continue to be a "significant workstream" but at a slightly reduced level.