The FSCS has also outlined how much it will levy the financial services in 2017/18 period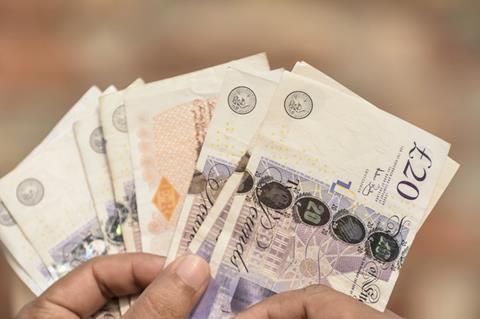 Insurers will have to pay an extra £63m this year into the Financial Services Compensation Services (FSCS) pot to compensate policyholders of collapsed insurers Enterprise and Gable under new proposals.
The news about the supplementary levies was made today in the FSCS' plan and budget for 2017/18.
The plan provides the scheme's expected management costs and initial forecasts of the levies financial services firms will pay next year.
The FSCS said it expected to levy the industry a total of £378m in 2017/18, down from £401m in 2016/17.
As a result of the 2016/17 supplementary levies announced today, the total forecast levies for 2017/18 were lower than this year.
In July Gibraltar's Financial Services Commission (FSC) ordered Enterprise Insurance Company to stop writing new insurance contracts immediately after the insurer advised it that it was insolvent and was been unable to secure additional funding.
And last month troubled Liechtenstein-based insurer Gable Insurance AG (GIAG) entered into default.
This means that the insurer is unable or unlikely to be unable to pay claims against it.
The overall cost of the FSCS management expenses, the cost of running the Scheme and of paying claims, will be £69m in 2017/18 - up £1.8m from this year and reflects the growth in claims since the 2016/17 budget was set.
FSCS chief executive Mark Neale added: "We will ask life and pensions intermediaries to pay their share of an additional £36m to fund compensation for the high numbers of SIPP-related claims we are continuing to receive, but also need to trigger a cross subsidy for the first time.
"These claims relate to advice to switch pension funds into high risk investments. We previously flagged the potential for high costs here. We also need to raise £63m on general insurers to compensate policyholders of the Enterprise and Gable Insurance companies. And we currently expect a deficit of £15m on our home finance intermediation account due largely to the failure of one particular firm that gave bad advice to engage in risky property investments alongside mortgage advice."