Gable policyholders owed millions in claims, as liquidator wrestles with legal complexities
Gable policyholders are still owed £161m in unpaid claims in the aftermath of the unrated insurer's collapse.
The full scale of Gable's fallout is revealed in the liquidator's report, including:
£39.7m (CHF 53m) may not be recoverable from insurance intermediaries who received premiums for Gable. Just £3.6m (CHF 4.8m) has been recovered so far, with only a million more expected to be collected out of a total £63.7m (CHF 85m).
Approximately 130,000 policyholders are affected by Gable's liquidation, with every second policy having been purchased in the UK. So far, the FSCS has paid out £16.5m to settle insurance claims and £10.2m for unearned premiums.


Liquidator Batlinger Wanger Batlinger is fighting a complex series of legal battles on behalf of Gable. It is seeking clear answers to avoid unending bankruptcy proceedings due to exceptionally long contractual agreements. In addition, there are complications with the liquidation that courts and legal researchers in Liechtenstein are scrambling to understand, as they have not faced them before.


Outside of Liechtenstein, where Gable's policies were sold, it is facing more than 100 court proceedings. The liquidator, acting on Gable's behalf, faces two large claims by policyholders or creditors that existed when the contracts were dissolved, but were not noticed until afterwards.
Gable was a Liechtenstein-based insurer which went bankrupt in 2016, with a £59m capital hole.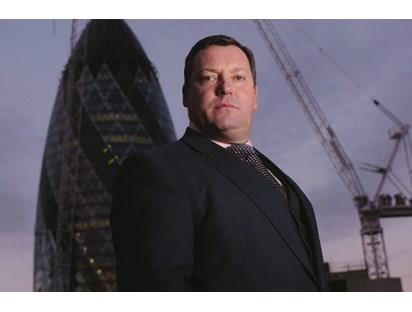 William Dewsall, Gable former chief executive
The controversial unrated insurer dealt in commercial insurance including SME, motor, property and legal expenses. It had a network of brokers across the UK – its biggest market – and Europe.
Its collapse followed that of fellow unrated insurer Enterprise, which was based in Gibraltar. The FSCS estimated the total compensation bill for the two collapses to hit around £175m.
In late 2017, Gable's liquidator extended the deadline for creditors to file to December 2018.
Now, the liquidator's report reveals that as of 31 December 2017 Gable had £7.6m (CHF 10.1m) in liquidity and £62.3m (CHF 83.2m) in investments.
But the firm is at the centre of a complex series of proceedings in Liechtenstein and across Europe, the report shows.
Dividing up Gable's assets and fulfilling its credtor obligations is difficult amid its contractual obligations, Liechtenstenian law, and ongoing legal battles across Europe.
Table: Countries affected by Gable's collapse
| Country | Policies | Direct Intermediaries |
| --- | --- | --- |
| England | 60,000 | 12 |
| France | 5,000 | 4 (in addition to sub intermediaries) |
| Denmark | 27,000 | 1 (now also in bankruptcy proceedings) |
| Norway | 21,000 | 1 |
| Germany | 9,000 | 1 |
| Italy | 5,000 | 4 |
| Spain | 2,000 | 1 (in addition to sub intermediaries) |
| Ireland | 1,200 | 6 |
| Iceland | 300 | 1 |