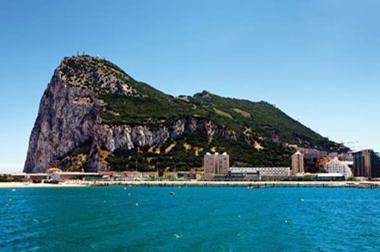 Gibraltar's Financial Services Commission (FSC) has ordered Enterprise Insurance Company to stop writing new insurance contracts immediately after the insurer advised it that it is insolvent and has been unable to secure additional funding.
The regulator has also issued directions under Section 100 of the Financial Services (Insurance Companies) Act prohibiting Enterprise from making payments unless previously authorised by the FSC.
The FSC said it is now taking steps to issue winding up proceedings for the insurer. It intends to issue the application for the appointment of a provisional liquidator.
It added that it is taking "appropriate steps" to protect policyholders.
The regulator said in a statement: "The Commission is notifying the European Insurance and Occupational Pensions Authority, and the relevant financial services regulators and compensation schemes in France, Greece, Italy, Norway, Ireland and the UK, where Enterprise issued motor vehicle and other insurance policies."
The FSC added that Enterprise had been under close supervision because of concerns about its financial position and the regulator had been seeking assurances from the company about its financial position.
FSC chief executive Samantha Barrass said: "We have been working closely with Enterprise since the beginning of the year.
"We have been working with the company using the new powers available to the Commission under Solvency II to ensure the Commission has the right information to support our supervision. The situation demonstrates the importance of receiving independent verifiable information. This has enabled us to act promptly avoiding unnecessary harm to policyholders."
The regulator's director of legal, enforcement and policy Peter taylor added: ""The Commission initiated action against Enterprise at the beginning of July.
The company has endeavoured to find a way out of its predicament but has not been able to do so. Once we had seen the outcome of the independent review of Enterprise's position Enterprise advised the Commission it was insolvent. We have moved very quickly to ensure that we take all reasonable steps to safeguard the position of existing policy holders.
"This is an inevitable but unfortunate outcome for all concerned."
Enterprise said in a statement on its website: "Enterprise is committed to keeping its policyholders as informed as possible in these difficult circumstances."